Raymond L. Smith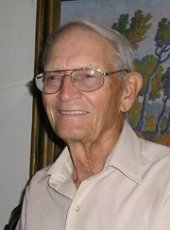 Dr. Raymond L. Smith (BS MetE U Alaska, MSE PhD MetE U Penn; Hon PhD South Dakota School of Mines, 1982; Northern Michigan U, Western Michigan U). Raymond L. Smith was Michigan Tech's sixth president and served from 1965-1979. When he retired in 1979, he had served the University as president for almost 15 years. He guided the school through the turbulent times of the late 1960s and early 1970s and helped it to grow into a major, nationally known university. Under his tenure, a modern campus emerged and enrollment rose to over 7,000. From 1959 to 1965, Dr. Smith served as the head of the metallurgical engineering department. Prior to joining Michigan Tech, he served as technical director of the Franklin Institute Research Laboratories in Philadelphia, PA. Dr. Smith was a pioneer researcher in ultra-pure metals. His research led to the development of some of the purest iron in the world.
As an acknowledged international authority on metals and mining, he served on several national engineering boards and commissions. Contributions include membership on the National Materials Advisory Board, the State of Michigan Advisory Panel for Hazardous and Toxic Wastes, U.S. Special Commission on Energy, Engineers' Council for Professional Development, Board of Trustees to the American Academy of Transportation, Council on Postsecondary Education, Michigan State Board of Education, and the Review Committee of Metallurgy Division at Argonne National Laboratory.
Dr. Smith was awarded the Michigan Tech Melvin Calvin Medal of Distinction in 2010. Among his earlier recognitions was the Michigan Tech Honorary Alumni Award, which he received in 2006. The Mechanical Engineering-Engineering Mechanics building was rededicated as the Raymond J. Smith Building in 1988. He was inducted into the Michigan Tech Sports Hall of Fame in 1985. In 1976 he received the D. Robert Yarnall Award for outstanding engineering contributions to society that have enhanced the University of Pennsylvania image. His earliest recognition as an alumnus was the University of Alaska Distinguished Alumnus Award in 1969.
He served as the president of the American Society of Metals in 1980. He is a fellow of the Metallurgical Society of AIME.
Dr. Smith was inducted into the Academy of Metallurgical and Materials Engineers as part of the inaugural 1996 class. He has established the Raymond L. Smith Endowment Fund for the purpose of academic scholarships at Michigan Tech. He resides in Green Valley, AZ.
Once a President, Always a President
Former Tech President Ray Smith Addresses Graduates