Erik G. Herbert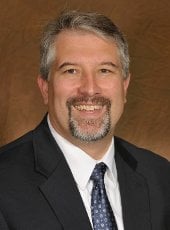 "You always have a choice and it always makes a difference."
—Rick Dunn
Contact
906-487-3745
M & M Building 604
Adjunct Associate Professor, Materials Science and Engineering
PhD, Materials Science and Engineering, University of Tennessee
Biography
Postdoctoral Research Assistant, Department of Materials Science & Engineering, University of Tennessee, 2009
Visiting Scientist, Center for Research on Adaptive Nanostructures and Nanodevices (CRANN) at Trinity College, Dublin, Ireland, 2009
Assistant Research Professor, Department of Materials Science & Engineering, University of Tennessee, 2010–2015
Full-Time Guest, Oak Ridge National Laboratory, 2010–2015
Industry: Nanoinstruments (later acquired by the MTS Systems Corporation in 1998 and then Agilent Technologies in 2008), 1997–2009
Our small-scale mechanical testing labs and research programs are rapidly being developed. Learn more about our instrumentation and capabilities.
Links of Interest
Teaching Interests
Introduction to Materials Science and Engineering
Mechanical Behavior of Materials
Nanoindentation and Contact Mechanics
Research Interests
State-of-the-art ambient, non-ambient, in-operando and in-situ mechanical behavior of materials at nanometer and micrometer length scales
Development and implementation of novel small-scale mechanical testing methodologies for metals, ceramics, polymers, composites, semiconductors, biomaterials and structured devices
Mechanical characterization of unique materials & systems such as but not limited to bulk materials, individual phases, thin films, coatings, modified surfaces, micro-pillars, fibers, membranes, hydrogels, MEMS, microfluidic and micromachined devices
Small-scale mechanical testing in inert atmospheres and over the temperature range from -20 to 100 degrees C (to 1100 degrees C at the Joint Institute for Advanced Materials)
Measuring the components of the complex modulus of small volumes of viscoelastic solids
Predicting uniaxial stress-strain curves from nanoindentation data
High-speed property mapping of interfaces, multi-phase alloys and heat affected zones
Multi-axis contact experiments that enable manipulation of the state of stress
Measuring residual stress in free-standing thin films
Currently Funded Projects
"Mechanical Properties at the Protected Li Interface," DOE-VTO, November 1, 2014 – October 31, 2016, $1,000,000 with Nancy J. Dudney at Oak Ridge National Laboratory and Jeff Sakamoto at the University of Michigan.
"MRI: Development of the Next Generation Nanomechanical Testing Laboratory," NSF, August 1, 2013 – July 31, 2018, $2,200,000, with George M. Pharr at the University of Tennessee and Warren C. Oliver at Nanomechanics, Inc.
2012 - current, Introduction to Materials Science & Engineering