The library's Interlibrary Loan service enables patrons to obtain materials not held by the Van Pelt and Opie Library, including books and other physical materials, as well as electronic copies of journal articles and papers. The library offers two ways to borrow materials: MeLCat (Michigan eLibrary) and our ILL system.

Use MeLCat (The Michigan eLibrary) to request books and media. MeLCat is recommended for borrowed items due to the shorter delivery time and longer loan periods. Patrons with an active HuskyCard or Courtesy Borrowing Card may use MeLCat. See MeLCat Help for details on how to use this service.
---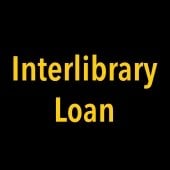 Use Interlibrary Loan or ILL to request PDFs of journal articles, conference papers, and book chapters. Books not available through MeLCat can also be requested. ILL is available for all Michigan Tech faculty, enrolled students, staff and emeriti.
Loan and Renewal Periods
| HuskyCard Holders (Faculty, Students, Staff) | Loan Period | Renewals |
| --- | --- | --- |
| MeLCat (Regular Loan) | 3 weeks | 1 |
| MeLCat (Short Loan) | 1 weeks | None |
| MeLCat (Extended) | 90 days | 1 (30 days) |
| ILL | 3-6 weeks * | 1 * |
| Courtesy Borrowing Card Holders (Community Patrons) | | |
| MeLCat (Regular Loan) | 3 weeks | 1 |
| MeLCat (Short Loan) | 1 week | None |
| ILL | Service not available | Service not available |
* Estimated—actual renewal periods vary by institution.
Borrowed items kept beyond their due date are overdue. The library will send regular overdue notices to the patron via email. Please see the library's Borrowing Rules and Fees chart for details.
Limitations
Library staff will make every effort to obtain requested items. However, we generally cannot obtain entire issues of journals, no-loan materials, textbooks, rare/unique items, or copies of standards.
Interlibrary loan materials may not be placed on course reserves.

When items not owned by the library or instructor are needed for course reserve, the library may be able to purchase them. See Course Reserve for more information.
Interlibrary Loan (ILL) is the sharing of resources between libraries to facilitate the research and instruction of members of the Michigan Technological University community (patrons). The library provides ILL services using two systems: Interlibrary Loan and MeLCat. The following information applies to all patrons of ILL, regardless of the system they use to request interlibrary loan services.
All patron and transaction information will be kept confidential.
This institution reserves the right to refuse or accept a copying order if, in its judgment, fulfillment of the order would involve a violation of copyright.
The Patron is responsible for:

Providing a clear and complete citation when submitting a request.
Being aware of and promptly responding to ILL notices sent via Michigan Tech email. Please see the library's Borrowing Rules and Fees chart for details.
Returning all borrowed items by the due date in the same condition in which they were received.
Returning any items recalled by the lending library within 3 days of being notified.
Honoring the due date and any special instructions noted on the borrowed item.
Requesting a renewal for a borrowed item before the due date.
Returning overdue items or responding to overdue notices promptly.
Reporting any lost or damaged ILL materials to ill@mtu.edu or 906-487-3207.
Paying any recall fines, repair costs or replacement fees. See the Borrowing Rules and Fees chart for more details.
Initiating an appeal for library charges. See Appealing Library Charges policy for details.
Reading and understanding the following statement regarding United States copyright law and ILL:

The copyright law of the United States, Title 17, US Code, governs the making of photocopies or other reproductions of copyrighted material. Under certain conditions specified in the law, libraries and archives are authorized to furnish a photocopy or other reproduction. One of these specified conditions is that the photocopy or reproduction is not to be "used for any purpose other than private study, scholarship or research." If a user makes a request for, or later uses, a photocopy or reproduction for purposes in excess of "fair use," that user may be liable for copyright infringement.


Patrons who fail to observe their ILL responsibilities and the ILL policies may be blocked from ILL use and incur fines and fees.