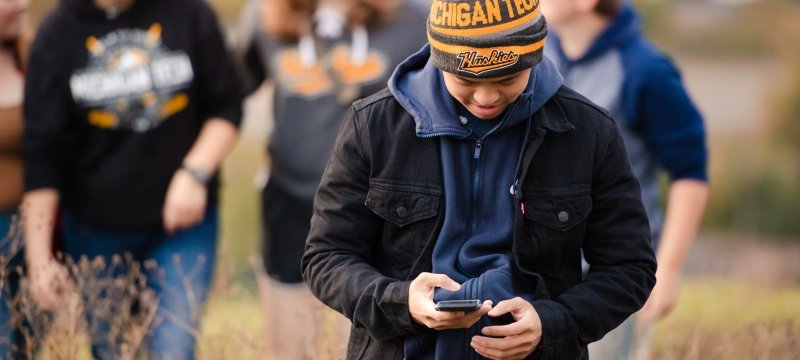 Keith Vertanen: Typing in midair on a virtual keyboard
---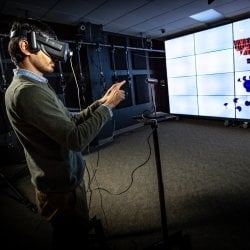 Quickly dashing off an email on a phone or computer is second nature to most of us, and cell phones have allowed us to be in contact from almost anywhere in the world. We are so used to typing on a touchscreen or physical keyboard, but what if there was a way to type without these devices?
Dave House Associate Professor of Computing Keith Vertanen is working to create a new way to type: by using virtual reality to enable midair typing–without an accessory keyboard– that will still be able to autocorrect text. To enable typing in midair, Dr. Vertanen's system uses virtual reality to track hand movements in real time via a head-mounted device.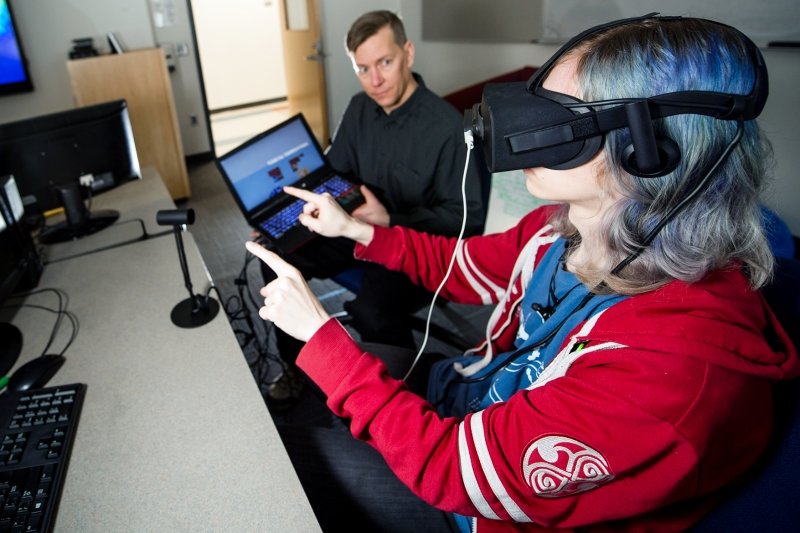 Virtual keyboards eliminate the need for a physical keyboard or glove, and a microphone (which can lead to privacy concerns) is also unnecessary. Both normal QWERTY keypad layout and a split layout have been investigated, and also options to type with one or two hands, which enables customization for participants based on their unique preferences and needs. Experiments are also ongoing in which users can draw the size of the virtual keyboard they use to type, which can lead to further accessibility and customization.
Users were able to quickly learn the system and were able to type accurate text. Virtual typing via virtual reality provides a solution for relaying information with limited or no visual input, which can increase accessibility for visually impaired users. In addition, this design could allow individuals with nerve damage or sensory impairments to avoid touching hard surfaces that could increase pain levels and instead type comfortably in midair.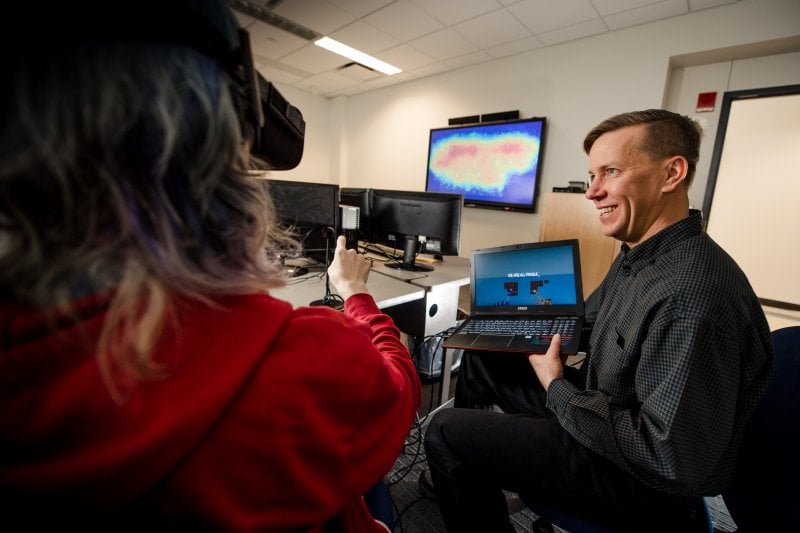 ---
---
Watch Watch a video on this research video
Watch a video on this research
---
Photo Gallery
---
College News: Keith Vertanen