The Institute of Computing and Cybersystems (ICC) provides faculty and students the opportunity to work across organizational boundaries to create an environment that is a reflection of contemporary technological innovation. Are you interested in helping us pursue our mission? Open ICC staff position(s) are listed below. We look forward to hearing from you.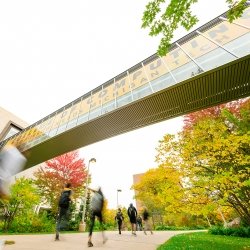 This position will support researchers of Michigan Tech's Institute of Computing and Cybersystems (ICC) as they collectively work to create and implement activities aimed at the growth and development of ICC-affiliated research and graduate programs.
By collaborating with, coaching/mentoring, and supporting the work of researchers at all levels, this individual will be integral to the business development and outreach of the ICC.
The successful candidate will provide pre- and post-award support to institute members, assist with the financial processes for the institute, and help to lead the daily administrative functions of the institute.
---