Future Events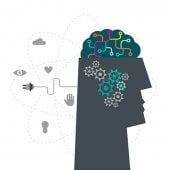 CS Dept. Lecture: Shane Mueller
The Department of Computer Science will present a lecture, by Dr. Shane Mueller on Friday, January 22, 2021, at 3 p.m. Mueller is an associate professor in the Applied Cognitive Science and Human Factors program of the Cognitive and Learning Science department, and a member of the Human-Centered Computing research group of the Institute of Computing and Cybersystems. His lecture is titled, "Explainable AI, and principles for building human-centered XAI systems." Read the blog post here.
---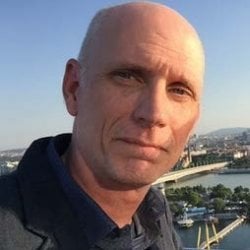 HCC Distinguished Lecture: Dr. Robert West, DePauw University
Dr. Robert West, the Elizabeth P. Allen Distinguished University Professor, Department of Psychology and Neuroscience, DePauw University, will present a lecture on Monday, February 8, 2021, at 2 p.m., via online meeting. The title of Dr. West's lecture is, "Why Josh Stole the Password: A Decision Neuroscience Approach to Insider Threat in Information Security." The lecture is hosted by the Human-Centered Computing (HCC) research group of the Institute of Computing and Cybersystems (ICC) and the Department of Cognitive and Learning Sciences (CLS). Read the blog post here.
---
Past Events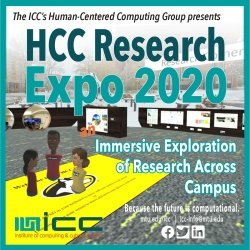 HCC Research Expo 2020: An Immersive Exploration of Research Across Campus | Thurs.- Fri. Nov. 12-13, 2020
The ICC's Human-Centered Computing group (HCC) will host its 3rd annual HCC Research Expo, November 12-13, 2020, in conjunction with World Usability Day 2020. The aim of the annual HCC Expo is to showcase the interdisciplinary HCC research happening across campus, and to provide a forum for Michigan Tech students to explore HCC research opportunities, tour labs, and engage in virtual discussions. VR-Huskies, an exciting virtual social platform that leverages 360-degree panorama technology, is the venue for the 48-hour event. Projects, brief research talks, and lab tours will be available on demand for attendees to browse at leisure. Read the blog post here.
---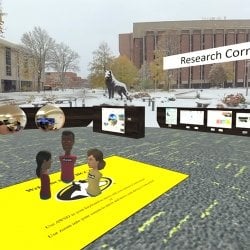 VR Huskies Research Exploration | Thurs.- Fri. Nov. 12-13
VR-Huskies is an active research project led by new faculty member, Assistant Professor Ricardo Eiris, Civil and Environmental Engineering, and sponsored by the College of Engineering. It is a custom implementation of Mozilla Hubs®, an open-source platform which creates custom dynamic representations of information. Participants can enter the VR-Huskies site with minimal effort, interacting with up to 25 others as they explore the latest research developments in human centered computing at Michigan Tech. Registration is not required. VR Huskies is accessible on any device, including head-mounted displays, desktop computers, laptops, tablets, and mobile devices.
---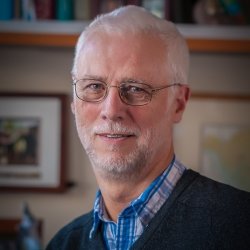 Dr. Richard Ladner | Fri., Nov. 13 | 1 p.m.
A keynote lecture by leading accessible design expert and research scientist Dr. Richard E. Ladner takes place Friday, November 13, 2020, via online meeting. His talk, "Accessible K-12 Computer Science Education," is the final event of HCC's Research Expo 2020. Read the lecture abstract below. Join the meeting here. Ladner is a Professor Emeritus in the Paul G. Allen School of Computer Science and Engineering at the University of Washington, where he has been on the faculty since 1971. His research is in the area of accessible computing, a subarea of human-computer interaction (HCI). Much of it focuses on accessible educational technology. He is principal investigator of the NSF-funded Access Computing Alliance, which works to increase participation of students with disabilities in computing fields. He is also a PI of the NSF-funded AccessCSforAll, which is focused on preparing teachers of blind, deaf, and learning disabled children to teach their students computer science. Read the blog post here.
---