This fall the Global and Community Engagement Conference was held on Saturday, October 29, 2022, from 9am-3pm in the Memorial Union Ballroom and lunch will be provided. The conference was open to anyone interested in the development, design, and discovery of people and communities! This year's theme is "Re-energizing Our Communities Through Service".
This year's conference featured keynote speaker Dr. Kurt Paterson. Paterson is responsible for organizing the first D80 conference at Michigan Tech back in 2007 while he was an Adjunct Associate Professor in Civil and Environmental Engineering.
Conference Keynote Speaker - Dr. Kurt Paterson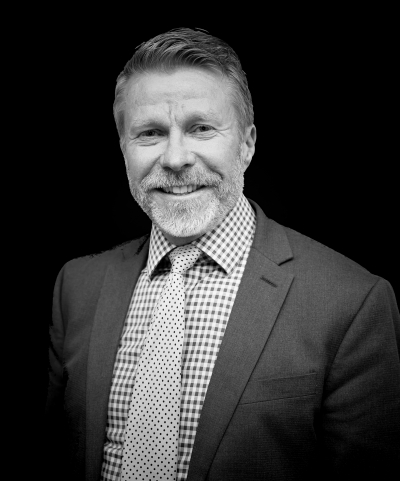 Kurt Paterson is a first-generation college graduate who grew up in a fairly humble Iowa neighborhood but managed to wander into a life of global engagement. Currently, he is a professor of engineering at James Madison University, where he was Head of Engineering for seven years. He is also serving the U.S. Department of State as Senior Sustainability Advisor and was recently named a Jefferson Science Fellow of the National Academies of Sciences, Engineering, and Medicine. In these capacities, he has championed the development of climate-sensitive operations to parallel the Department's international climate diplomacy.
Prior to these efforts, Kurt was on Michigan Tech's environmental engineering faculty and partnered with countless faculty, staff, students and communities on global engagement programs and projects in more than 40 countries. Inspired by these successes at Tech, Kurt helped launch a nationwide community of practice through the American Society of Engineering Education, the Community Engagement Division.
In January 2023, to take engagement to a new scale, Kurt will become Director of The Polytechnic School at Arizona State University's Fulton Schools of Engineering. Kurt currently lives in Washington, D.C. with his wife, two daughters, and Covid rescue puppy, the latter of which also started life in humble circumstances and is good at wandering.
---
Check out the 2022 Global and Community Engagement Conference list of sessions:
Registration
Location: MUB Ballroom
Session A
Title: Water Distribution System for Mocambo Arriba, Panama
Presenters: Malina Gallmeyer, Megan Lee, Victoria Bushard, and Nathan Weeden
Location: MUB Ballroom A1
Abstract: Senior Design team presenting a brief overview of our experiences abroad in Panama and our design process so far. We will discuss our experience in the community, what we gained from language immersion, and some of the conflicting interests we have run into. We will also briefly discuss how we are approaching the design aspects of the project.
---
Session B
Title: Fostering University-Indigenous Community Kinships: Co-creating Research with/by/as the Keweenaw Bay Indian Community
Presenters: Ms. Maya Klanderman, Ms. Jenna Messer, Dr. Val Gagnon, Ms. Evelyn Ravindran, Ms. Dione Price, Ms. Rebecca Costigan
Location: MUB Ballroom B1
Abstract: Fostering university-Indigenous community kinships is an ongoing commitment by Michigan Tech and a critical foundation to co-creating research with/by/as the Keweenaw Bay Indian Community (KBIC). In this presentation, we will share our experiences gained through research with the KBIC in the summer of 2022. As Michigan Tech undergraduate students in social sciences and engineering, mentored by Dr. Val Gagnon, we built relationships with KBIC government staff and community members by engaging in community events and assisting with fish consumption data entry. We also analyzed KBIC data using the qualitative analysis software MAXQDA to co-create visual representations of Ojibwa knowledge, stewardship, and practices within KBIC. These visuals will be used as part of the KBIC knowledge guidance document so that KBIC can continue fostering kinships with the land, and their research and governance partners. Supported by Michigan Sea Grant, this document is expected to be published in January 2023.
---
Session C
Title: Improving Health Through Michigan Tech's H-STEM Enterprise
Presenters: Olivia Luke and Tyler Ryynanen
Location: MUB Ballroom B2
Abstract: The Michigan Tech "H-STEM" Enterprise is a new student-run, multi-disciplinary team committed to improving human health. H-STEM operates within the University's Enterprise Program, an educational program which aims to develop students' technical, business, and interpersonal skills through problem and project-based learning. The H-STEM team works on projects relating to rehabilitation engineering, health science, and health promotion. In this presentation, we will highlight current projects that aim to: 1) improve mobility for clinical populations (e.g., stroke, osteoarthritis, joint replacement surgery) and 2) develop cost-effective rehabilitation equipment. We will also identify key health issues listed in the 2021 UP Health Needs Assessment Report and offer our services to help pioneer solutions for these issues. Specifically, we can leverage our health science and engineering training to be a key partner for healthcare systems, public health departments, and/or companies to improve health in the rural UP of Michigan, which is a medically unserved region.
Session A
Title: Gaining International Experience Through US Federal Government Internship and Fellowship Programs
Presenter: Jennifer Rachels
Location: MUB Ballroom A1
Abstract: The process for applying to federal internship and fellowship programs may seem complex, and it is. However, there are a multitude of opportunities to do international work through several paid federal programs. This session will cover 11 of them, and tips for successfully applying to programs that give you the best opportunity to work internationally while building your resume.
---
Session B
Title: Direct and Indirect Effects of the COVID-19 Pandemic on Health and Society
Presenters: Gwyneth Hamlin and Tyler Hampton
Location: MUB Ballroom B1
Abstract: There have been over 560 million cases and 6 million deaths of COVID-19 worldwide. It is imperative to understand both the direct and indirect effects the COVID-19 pandemic has had on health.. For example, many health behaviors have worsened during the pandemic including negative changes to diet, physical activity, body weight, smoking habits, sleep and mental health. Even with certainty about no prior infection, it cannot be assumed that individuals are unaffected by the pandemic. Additionally, society is dealing with several coexisting pandemics, including COVID-19, physical inactivity, and non-communicable diseases which have synergistic effects. Consequently, the health outlook is not good and society will be dealing with long-term effects for the foreseeable future. Here, we leverage the Healthy Living for Pandemic Event Protection framework to reinforce the critical role of promoting and facilitating healthy living behaviors to build resilience in the population during COVID-19 and beyond.
---
Session C
Title: Feeding Our Local Communities: The benefits of food assistance programs at local farmers markets
Presenter: Courtney Archambeau
Location: MUB Ballroom B2
Abstract: For those living in rural areas, finding food that is good and affordable can be difficult, especially for those that rely on assistance from the Supplemental Nutrition Assistance Program or SNAP. How could the implementation of such programs at farmers markets increase the purchasing power of those who receive SNAP benefits.
---
Session D
Title: Holistic Developmental Approach for Energizing Underprivileged Communities: A case study from a slum in Bangalore, India
Presenters: Vafah Thekkeveetil and Aman Poovalappil
Location: MUB Ballroom B3
Abstract: Holistic approach to community development is necessary to uplift a downtrodden community permanently. Poverty is a vicious loop and able communities need to lend a helping hand to get the underdeveloped communities to break the chain of poverty transmitting from a generation to the next. Firstly, the ground level realities and problems needs to be studied and understood. Local community support and engagement by winning their confidence is an essential part for any sustainable upliftment projects. Energizing communities demands improvement in both the cultural and infrastructural aspects. This can only be achieved by addressing the short term needs of the community while preparing the next generation through education to come out of the poverty. This proposal shares a holistic approach to community service developed based on the insights from volunteering work with HWA Charitable Foundation in Bangalore, India for about 10 years as a case study.
Session A
Title: Studying Sustainability in Costa Rica
Presenters: Richelle Winkler, Ben Wireman, and Isadora Mitchell
Location: MUB Ballroom A1
Abstract: This six-week, faculty-led, study abroad program offers students the chance to learn about global sustainability practices as they are situated in the practical context of a rural community in the mountains of Costa Rica. Students who participated in summer 2022 will share their experiences.
---
Session B
Title: Global Engineering Body of Knowledge
Presenter: David Watkins
Location: MUB Ballroom B1
Abstract: Despite large investments in international development, progress towards the UN Sustainable Development Goals has been slow, and many low- and middle-income countries are not on track to meet targets set for 2030. Approaches to global development must change, and the work of engineers must evolve to account for structural and systemic barriers to poverty reduction. With the growth in Global Engineering programs in the United States and Canada, there is an opportunity to coordinate across universities and align programs with the development sector's needs. This presentation gives an overview of outcomes from a two-day workshop to develop a consensus Global Engineering body of knowledge, including the information, skills, and attitudes engineering students need to effectively engage with communities in development programming.
---
Session C
Title: Servant Leadership
Presenter: Chethan Magnan
Location: MUB Ballroom B2
Abstract: To re-energize our communities, we need to meet their needs and train students on how they can give back, along with providing them opportunities to do so. I plan to outline how we, as members of higher education, can lead organizations by describing my leadership experience in Scouting and National Youth Leadership Training. This will be done through an in depth description of servant leadership, techniques used by servant leaders to improve team work and accomplish more service, connecting with the community to accomplish projects the community members want done, and finally empowering future students to do the same by leading their own service projects or being proactive in becoming future leaders.
Lunch
Location: MUB Ballroom A2
Keynote Speaker
Introduction: Dr. David Watkins
Title: "Global Engagement, Problem-Solving, or Impact?"
Presenter: Dr. Kurt Paterson
Location: MUB Ballroom A2
Session A
Title: An Introduction to GivePulse
Presenter: Claire Nicholas
Location: MUB Ballroom A1
Abstract: GivePulse is a website, with an active community in the area, that is dedicated to providing a place where you can list, find, coordinate, and measure impacts in the community. You can join as a singular user, or an organization, to sign up to volunteer and track your impacts. It is used extensively by Student Leadership and Involvement, along with various Registered Student Organizations on campus, to create an impact in the community that is able to be quantified.
---
Session B
Title: Sustainability Pedagogy Aboard Amtrak: New Pathways of Transdisciplinary and Applied General Education
Presenters: Dr. Mark Rhodes, Dr. Kathryn Hannum, Maya Klanderman, Janelle Freeman, and Clare Fidler
Location: MUB Ballroom B1
Abstract: Study abroad, global experience, and experience-based field-work have all become ubiquitous within higher education as universities scramble to meet globalized workforce demands and lure students through their doors by guaranteeing such (often) exotic experiences. The role of colonialism, imperialism, racism, environmental impact, and economic exploitation revolve around these decisions and their impacts upon student and destination communities. Cognizant of these legacies, we draw upon the literature of community-based research outlined elsewhere in geography to offer a study away experience for students that not only studies sustainable tourism, but practices it. This applied case builds upon the Community-Based Learning Framework to complicate rigid educational structures by offering a 20-day Amtrak-based exploration of sustainable tourism and planning, landscape analysis, and urban deindustrialization. Using a combination of detailed fieldnotes and course pre- and post-assessment, we ask how applied field-based programs, such as our Amtrak-based study away may show significant curricular application.
Session A
Title: Engaging Communities to Combat Obesity in Rural America
Presenter: Rish Rao
Location: MUB Ballroom A1
Abstract: If you can solve problems at extremes, you can solve all other problems in between. Obesity is rampant in America; in rural communities, 6.2 times higher than in urban America. Solving obesity in rural America will solve it nationwide. This research outlines a plan to combat obesity in rural America. Based on my prior literature review, I propose that a long term financial incentive be established through tracking monitored by a wearable device. This will be coupled with a partnership with community stores and local facilities. The entire program will be overseen by the user's health care provider as well as metrics tracked through a public-private partnership. The proposed program has the potential to manage weight loss and sustain healthy living in Rural America.
---
Session B
Title: Engineers Without Borders MTU Chapter Updates
Presenters: Dylan Lane and Arika Booms
Location: MUB Ballroom B1
Abstract: Overview of Engineers Without Borders - USA, a brief history of our projects with the two communities in Guatemala and the one in Bolivia, an in-depth look at our two implementations that took place in 2022, what we are doing presently in the chapter, and future plans for the projects and our chapter as a whole.
Closing Remarks
Location: MUB Ballroom A2