The Pavlis Honors College External Advisory Board provides support to the Honors College in its mission to cultivate thoughtful, passionate and authentic students who go on to positively impact the world as innovative scholars and leaders. The board's mission is to advise the Dean on long-range planning, develop and enhance educational opportunities for students, and encourage relationships between Pavlis and the greater community.
The Pavlis Honors College External Advisory Board is composed of individuals with strong connections to the educational goals of the college and university. We are honored to welcome our board members listed below.
---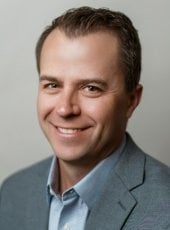 Bob Doyle
President and CEO, Michigan Association of CPAs
EAB member through May 2024
As the former Vice President of Marketing, Communications and Advocacy at the Association for Advancing Automation (A3) in Ann Arbor, Bob Doyle brings technology into focus as the new President and CEO of the MICPA. With over 19,000 members representing the organization in accounting, finance, administration, and education, Bob continues the MICPA's long-standing mission to provide members with the support and resources they need to embrace the highest standards of professional and ethical performance as trusted advisors and exemplary CPAs.
With multiple degrees in engineering, management, and public relations, Bob has a unique perspective on both human and technological issues, one which he has successfully leveraged throughout his career. In his role at A3, a not-for-profit trade association with over 1,250 member companies from around the world, Bob led all marketing, communication, and advocacy efforts as well as the association's strategic planning activities. Through his efforts in member engagement and industry growth, membership at A3 reached an all-time high. Prior to his work at A3, Bob was the marketing and communications manager at the Environment Quality Company after progressing through several engineering roles at General Motors.
He is no stranger to volunteerism, previously serving on the board and advisory council of Lighthouse (formerly South Oakland Shelter), a homelessness assistance agency. In addition to the Pavlis Honors College EAB, Bob also serves on the executive advisory board of Winning Futures, a mentoring organization empowering high school students to succeed.
In his spare time, Bob enjoys traveling with his family, especially discovering "Pure Michigan" during the summer months with his wife, Sara, and their children, Landon and Connor. They also love exploring the city of Detroit and cheer for all the city's major sports teams while supporting their sons' hockey and baseball little league teams.
---
Lisa Genslak
Director for IT Operations Strategy and Planning Ford Motor Company
EAB member through May 2024
Lisa Genslak has been with Ford Motor Company for 27 years. As the Director for IT Operations Strategy and Planning department, she is responsible for infrastructure planning to support both the core and emerging business and ensure operational excellence.
Lisa has held many roles within IT at Ford including IT strategic planning , large scale application development and infrastructure consolidation programs, as well as, IT engineering and operations.
Lisa Genslak has a B.S. in Computer Science Engineering from Michigan Technological University and MBA from Wayne State University.
---
Monica Hahn
Brand builder, entrepreneur, coach and inspirational leader
EAB member through May 2023
After a successful career in Marketing for well-known global brands, Monica struck out on a new path, and is now thriving as a Franchisee and Area Director with Elements MassageTM. Elements Massage is one of the largest retail massage franchises in North America. Monica oversees brand development and the operations of 19 studios in the San Francisco Bay Area and Colorado. She also owns and operates one studio and is soon to open a second, both in the Bay Area.
Before joining the Elements family, Monica spent several years as a brand strategy consultant and career coach, focused on inspiring brands and individuals to reach their potential. Before beginning her own practice, Hahn was a respected senior executive for a number of large companies, including ARAMARK, Einstein Noah Restaurant Group, Burger King Corporation and Whirlpool.
Monica's passion for education and leadership development reaches outside her "day job." She is a Board Member Emeritus for The Leadership Investment, a Denver-based nonprofit that seeks to be the definitive voice, resource and catalyst to advance the collaborative power of women and men leading together. Since 2012, she has served on the Board of Directors for Asante Africa Foundation, a nonprofit working in East Africa to educate and empower the next generation of change agents, whose dreams and actions are transforming the future for Africa and the world. She is also a member of Michigan Tech's Presidential Council of Alumnae.
In addition to the Bachelor of Science in Business Administration she earned at Michigan Tech, Hahn holds an M.B.A. in marketing from Western Michigan University.
---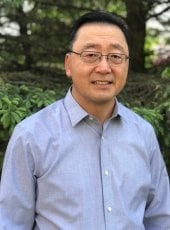 David Han
Managing Principal of Turtlerock Group, LLC
EAB member through May 2023
David Han is Managing Principal of Turtlerock Group, LLC, a strategic marketing and management consulting practice based in Ann Arbor, Michigan. Over the past 20 years, David facilitated innovation-driven strategic growth for major companies and emerging ventures in 3D imaging, emission control, battery-powered APU, advanced battery technologies, flying car, and autonomous technologies.
David currently serves in an operating role as Managing Director of Global Mobility, and US President, for Seoul Robotics Ltd., a 3D computer vision AI company serving the AV, ADAS, Smart City, Smart Factory and Robotics markets. In volunteer capacity, David serves as a Commissioner on the Michigan Asian Pacific American Affairs Commission, housed within the Department of Labor and Economic Opportunity; and supported the development of National Association of Asian American Professionals – Detroit Chapter, as a founding board member and Chair of Education and Career Development Committee.
David holds a BA in Economics from the University of Michigan (Honors Program), and MBA from the University of Michigan Ross School of Business.
---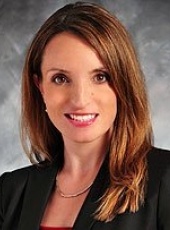 Tammy Helminski
Partner, Law Firm of Barnes & Thornburg
EAB member through May 2023
Tammy serves as co-chair of the Remediation, Corrective Action, and Voluntary Cleanups Practice Group in the firm's Environmental Law Department. She counsels a wide-range of clients nationwide on all aspects of environmental law including compliance, remediation, litigation, and regulatory policy.
Tammy began her professional career as an environmental engineer at Ford Motor Company, assisting manufacturing plants in the U.S., Mexico, and Canada with environmental compliance. She later became the pollution prevention coordinator for the NASA Ames Research Center in Moffett Field, California.
Tammy is currently the chair of the City of Grand Rapids Vital Streets Oversight Commission. She has received recognition over multiple years from SuperLaywers™ and Best Lawyers™ in America. She has also received awards for leadership, including the Detroit Regional Chamber of Commerce Horizon Award, and is a graduate of the inaugural class of the Urban Land Institute's Larsen Center for Leadership.
Tammy has her B.S. in Environmental Engineering from Michigan Tech and was the second person to earn an M.S. in Environmental Policy from Tech's Department of Social Sciences. She earned her J.D. from the University of Michigan Law School.
---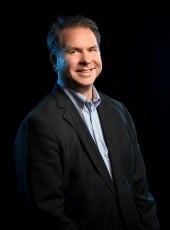 Rom LaPointe
Chairman and Co-Founder of i3Logic
EAB member through May 2022
A 1992 graduate of Michigan Technological University, Rom earned degrees in Electrical Engineering Technology and Scientific & Technical Communications. He is a past President of the Alumni Association Board of Directors, which serves more than 70,000 constituents.
Rom is the Chairman and Co-Founder of i3Logic, aka The Performance Agency. The talented team at i3Logic creates performance and learning solutions for smart people within growing organizations. Innovative concepts and technologies are used to deliver engaging content to more than 500,000 professionals around the globe.
Rom has been a member of the Entrepreneurs Organization (EO) since 2006. EO is a global network of 11,000 leading entrepreneurs focused on personal and business growth. He has served in many leadership roles within the world of EO, including the Detroit Chapter President in 2011, with members leading 6,000 employees and generating over $2B of revenue.
Rom is very grateful for the opportunity to share his keynote presentation, "ZOOM! High Performance Leadership" with leaders around the world. Most recently, Rom is focused on helping CEOs develop their vision and strategy, build high performing leadership teams and improve accountability at all levels. This work is built on three pillars: execution planning, strategic thinking, and executive coaching. As the founder of Capricorn Leadership, Rom advises CEOs, Leadership Teams and Boards. He follows The Execution Maximizer™ process which is the foundation for helping CEOs get from vision to execution and results.
---
Erin Richie
Human Factors Engineer, Pacific Science and Engineering
EAB member through May 2023
Erin Richie is a human factors engineer in San Diego, California with Pacific Science and Engineering. She spends her days advocating for the user by applying human-centered design principles to translate needs into design concepts and requirements that speak to engineers. Erin is able to work with complex and high-consequence systems related to automated intelligence, autonomous systems, and communications across both government and commercial settings.
Erin has a passion for getting involved and making a difference in her community. She serves on the executive council of her local Society of Women Engineers (SWE) chapter as the recording secretary. She has also been known to fundraise for, volunteer her time, and donate to several animal shelters local to the San Diego area.
Erin is a graduate of the Pavlis Honors College and visited Ghana with the program in 2016. She received both her bachelor's in mechanical engineering and master's in applied cognitive science and human factors from Michigan Technological University. During her time on campus she was a success coach and mentor in the Waino Wahtera Center for Student Success, enjoyed volunteering for several student organizations, and was granted the Vice President of Student Affairs and Advancement Award for Service.
---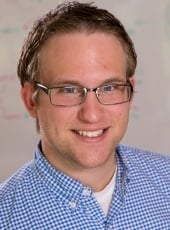 David Shull
Director of University Growth, Handshake
EAB member through May 2022
David headed to Michigan Tech with a dream of working for a major Silicon Valley Tech company. While at Michigan Tech David became passionate about helping connect students to incredible career opportunities. With a background in computer engineering and computer science, David joined Handshake as the first employee in 2014. Handshake's mission is to help democratize the college recruiting process to bring amazing opportunities to students across the country. Today, Handshake has grown from it's humble Houghton roots to raise over $10.5 million dollars from some of the best investors in the world and powers connections between 3 million students and 180,000 recruiters around the globe.
---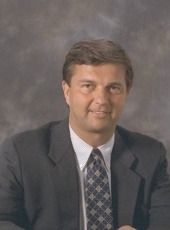 John Soyring
IBM (retired)
EAB member through May 2024
John Soyring is currently a philanthropist and investor, with a focus on water quality management, cancer research and renewable energy. John was born and raised in Michigan. Following his graduation from Michigan Technological University, he continued his graduate level studies at a variety of universities during his 36-year career with IBM.
His IBM career included a wide variety of global roles, including: leading the IBM Personal Computer software business; co-founder and global leader of the IBM software services business; founder and leader of the IBM industry solutions business.
Soyring has received honorary doctorates of engineering from Michigan Technological University and Moscow Engineering and Physics Institute. John was a member of the Industry Advisory Council of the American Indian Science and Engineering Society (AISES). He was also a member of both the Michigan Tech Campaign Committee and the College of Engineering Industry Advisory Board.
---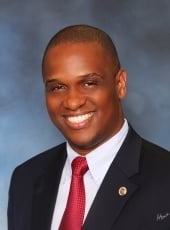 Otha Thornton
Owner and Principal Consultant, Thornton Consulting Group
EAB member through May 2022, Current EAB Chair

Otha Thornton is owner and Principal Consultant for the Thornton Consulting Group. He is also a Senior Operations Analyst with General Dynamics in Fort Stewart, Georgia and the Immediate Past National President of National PTA. He is a retired United States Army Lieutenant Colonel and his last two assignments were with the White House Communications Agency and United States Forces-Iraq in Baghdad. Thornton earned the Bronze Star Medal for exceptional performance in combat operations during Operation Iraqi Freedom 2009-2010.
Previously, Thornton served on National PTA's Board of Directors, Legislative, Membership, Organizational Effectiveness, Communications, and Executive Search Committees. Thornton served as a member of Anne Arundel County's Superintendent High Performing High School Task Force. In addition, he was appointed by the governor of Maryland to serve on a Maryland Education Task Force.
Thornton is active in the community. Otha serves an Advisory Group member for Georgia's Partnership for Excellence in Education. He is an active member of Richmond Hill of Christ and Alpha Phi Alpha Fraternity. He is a life member of the National Eagle Scout Association and has more than 25 years of active service in the United States and around the world. He has won numerous awards to include: Ebony's 2013 Power 100 List, Morehouse College Alumnus of the Year, and Michigan Technological University Outstanding Young Alumni Award.
Thornton received his bachelor's degree in urban studies from Morehouse College and a master's degree in communications from Michigan Technological University. He was awarded an honorary doctorate degree from Michigan Technological University.
---