80% of the Earth's inhabitants are not considered by designers of infrastructure, goods, and services.
The D80 is a dialogue and celebration of our efforts to solve issues that confront the world's poorest 80%. Together we are creating a better future.
2018 program
Join us at the D80 Conference for a dialogue and celebration of our efforts to solve issues that confront the 80% of the world's population that is underserved. The Michigan Tech campus and community hosts this annual conference every fall to give a platform to the voices of university students, faculty, and staff who serve communities in need, both domestically and abroad.
Saturday, October 13, 2018 - Memorial Union Ballroom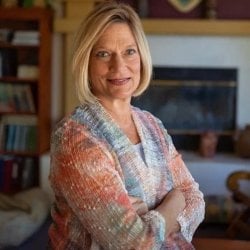 Featuring Keynote Speaker -
Erna Grasz
Asante Africa Foundation
Erna Grasz co-founded Asante Africa Foundation with two visionary African women from Kenya and Tanzania. While spending 25 years in the corporate world as a senior executive, she earned the reputation as a strategic leader, "organizer of chaos" and with demonstrated success in diverse industries, including medical device, defense research, and semiconductor capital equipment.
---
The 2018 conference will be held Saturday (Oct. 13) in the Memorial Union Ballroom. More information regarding the conference and registration can be found online.
Keep an eye out this year's D80 Conference schedule and program abstracts.
---
The D80 conference is sponsored by Michigan Tech's D80 Center, the Sustainable Futures Institute, Pavlis Honors College and the Visiting Women & Minority Lecturer/ Scholar Series (VWMLSS) which is funded by a grant to the Office of Institutional Equity and Inclusion from the State of Michigan's King-Chavez-Parks Initiative.