We value our Michigan Tech alumni, faculty and friends and are thankful that you want to give back. Your donations to the Pavlis Honors College will help address society's need for graduates who possess both depth of knowledge in their chosen field and intellectual breadth obtained through interdisciplinary collaboration and experiential learning. Your gift means a great deal to us, and we thank you for your generosity and commitment to the University's mission of preparing students to create the future. Here, donors can choose what means most to them. How will you pay it forward?
Global Travel Fund
Help students incorporate an in-depth, global experience into their undergraduate education.
Enterprise Fund
Contribute to 26 Enterprise teams as students work to invent products, provide services, and pioneer solutions.
Sponsorship
Today's undergraduate students are tomorrow's leaders and innovators. By investing in their educational experiences and research endeavors, you are contributing to the advancement of various industries and fields. Your sponsorship will enable students to gain valuable insights, receive feedback from experts, and further their passion for their chosen disciplines.
The Pavlis Honors College offers a variety of experiential workshops and hands-on learning opportunities to enhance the education of all students with the help of alumni and friends. Help support our mission by sponsoring a program or workshop.
---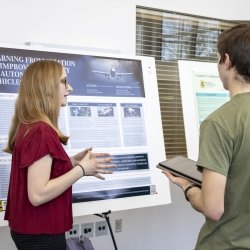 Undergraduate Research and Scholarship Symposium
The Undergraduate Research and Scholarship Symposium (URSS) is celebration of academic excellence, innovation, research, and the pursuit of knowledge among the brightest young minds at Michigan Tech. A strong emphasis on research and scholarship enhances the overall quality of education. It promotes critical thinking, problem-solving skills, and a deeper understanding of complex issues. As a sponsor, you become an advocate for high-quality education and contribute to the development of a highly skilled and competent workforce.
---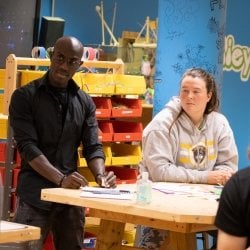 Husky Innovate
Husky Innovate help's to cultivate innovative and entrepreneurial abilities within our students. They give students the tools and knowledge to cultivate their innovative, creative, and entrepreneurial spirit across all the disciplines offered on campus. As a sponsor, you can help to bring workshops, competitions, guest speakers, and more to the campus community. By supporting Husky Innovate, you can make a tangible difference in the lives of aspiring young entrepreneurs and contribute to the advancement of knowledge and innovation at Michigan Tech.
---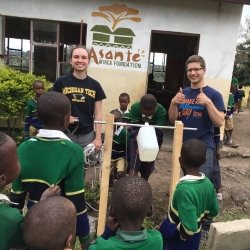 Global and Community Engagement
Sponsoring the Global and Community Engagement initiatives an opportunity to make a tangible difference, enhance the opportunities availbe to students, and create lasting positive change in communities around the world. It is a win-win situation that benefits sponsors, students, and the greater global community alike.
---
Thanks for supporting the Pavlis Honors College. Go Huskies!