Adam M. Wellstead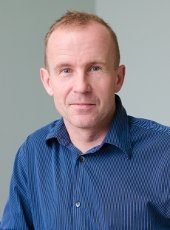 "Academics are the only people I can think of for whom this sentence makes sense: 'I'm hoping to get some time off so that I can get some work done.'"
—Sidney Verba
Contact
906-487-2115
Academic Office Building 227
Professor of Public Policy, Social Sciences
PhD, Renewable Resources, University of Alberta, 2006
MSc (Forestry), University of Toronto, 1996
MA, Political Science, Dalhousie University, 1993
BA (Hons), Economics and Political Science, 1991
Biography
I joined the Department of Social Sciences in 2011 after a 15 year career with Canadian federal government. My background in policy and public management will contribute to the research and teaching in the Environmental Policy Program. My research interests include investigating multi-level governance arrangements in the natural resource sector, measuring policy capacity and evidence based policy-making, policy mechanisms, and theories of the policy process. I enjoy developing and conducting (primarily online) surveys and undertaking structural equation modeling using LISREL.
Links of Interest
Areas of Expertise
Policy advisory systems
Governance and political mechanisms
Survey research
Policy process frameworks
Areas of Interest
Canadian Energy and Environmental Issues
Climate Change Adaptation
Oil Sands Development
Forest Policy
Canadian Studies
Policy Innovation Labs
Policy Design
Selected Publications (Since 2011)
Carson, D. and A. Wellstead. (Accepted) Policy Work at Risk: The Case of the Northern Territory, Australia. Australian Journal of Public Administration.
Evans, B. and A. Wellstead. (Accepted) Tales of Policy Estrangement: Non-governmental Policy Work and Capacity in Three Canadian Provinces. Canadian Journal of Nonprofit and Social Economy Research.
Wellstead, A. and R. Stedman. (Accepted) Addressing the Challenges of Climate Change Policy: Integrating Public Management and Public Policy Studies. International Journal of Public Administration.
Vesel, A., Wellstead. A. and B. Evans. (Accepted) Comparing sub-national policy workers in Canada and the Czech Republic: Who are they, what they do, and why it matters? Policy and Society.
Howlett, M., Tan, S. Migone, A., Wellstead, A. and B. Evans. (Accepted) Policy Formulation and the Tools of Policy Appraisal: The Distribution of Analytical Techniques in Policy Advisory Systems Public Policy and Administration.
Petersen, B. and A. Wellstead. 2014. Responding to a Forest Catastrophe: The Emergence of New Governance Arrangements in Southern California. ISRN Economics.
Wellstead, A. Rayner, J. and M. Howlett. 2014. Beyond the Black Box: Forest Sector Vulnerability Assessments and Adaptation to Climate Change in North America. Environmental Science and Policy. 35. 109-116
Rayner, J., K. McNutt and A. Wellstead. 2013. Dispersed Capacity and Weak Coordination: The Challenge of Climate Change Adaptation in Canada's Forest Policy Sector. Review of Policy Research. 30:1. 66-90.
Newman, J., A. Perl, A. Wellstead and K. McNutt. 2013. Policy Capacity for Climate Change in Canada's Transportation Sector. Review of Policy Research. 30:1. 19-41.
Howlett, J., and J. Rayner. 2013. Understanding Governance in the Forest Sector: Overcoming Latent Structural-Functionalism in Climate Change Vulnerability Assessments. Ecology and Society. 18(3): 23
Evans, B. and A. Wellstead. 2013. Policy Dialogue and Engagement Between Non-Government Organizations and Government: A Survey of Processes and Instruments of Canadian Policy Workers. Central European Journal of Public Policy. 7:1. 60-86.
Doelle, M., Tollefson, C., Henschel, C., A. Wellstead, and J. Smith. 2012. New Governance Arrangements at the Intersection of Climate Change and Forest Policy: Institutional, Political and Regulatory Dimensions. Public Administration. 90:1. 37-55.
Wellstead, A. and R. Stedman. 2012.The Role of Climate Change Policy Work in Canada, Canadian Political Science Review, Vol 6, No 1 (117-124). Read More
Howlett, M. and A. Wellstead. 2012. The Nature of Policy Work and Policy Capacity at the Sub-national Level: Evidence from Canada's Provinces and Territories. Canadian Public Administration. 55:1. 53-68.
Howlett, M. and A. Wellstead. 2012. Policy Work in Multi-Level States: Institutional Autonomy and Task Allocation among Canadian Policy Analysts. Canadian Journal of Political Science. 45:4. 757-780.
Wellstead, A., R. Stedman, and M. Howlett. 2011. Multi-Level Policy Analytical Capacity in Canada: A Structural Equation Model (SEM) Study of Federal, Provincial and Territorial Policy Analysts and Analysis. Public Policy and Administration.
Aubin, I. , C.M. Garbe , S. Colombo , C. R. Drever , D. W. McKenney, C. Messier, J. Pedlar, M. A. Saner , L. Venier, A. M. Wellstead , R. Winder , E. Witten , C. Ste-Marie. 2011. Why we disagree about assisted migration : Ethical implications of a key debate regarding the future of Canada's forests. Forestry Chronicle. 87. 755-765.
Howlett, M. and A. Wellstead. 2011. Policy Analysts in the Bureaucracy Revisited: The Nature of Professional Policy Work in Contemporary Government. Politics & Policy. 39: 613-633
SS5350 (Environmental Policy Analysis)
SS5318 (Public Sector Management)
SS4636 (The Modern State and Governance)
FW3110 (Natural Resources Policy)
UN2002 (Institutions)
SS3410 (World Resources and Development)
Dr. Wellstead previously worked as a social scientist for the Canadian federal government, focusing policy efforts on climate change, forest management, and other environmental matters. Areas of expertise include policy capacity, policy design, policy process frameworks, and innovation labs.