Earn a Graduate Certificate in Hybrid Electric Drive Vehicle Engineering From a Top Engineering School.
According to a 2020 report from the International Energy Agency, the total sales of battery electric vehicles (BEVs) and plug-in hybrid electric vehicles (PHEVs) is expected to grow from 4 million in 2019 to 13 million in 2025 and, finally, to 30 million in 2030. This acceleration is driven by several factors: unstable gas prices, increasing consumer demand for more sustainable transportation, technological advancements, and supportive government policies. In the United States, for instance, these policies include tax credits for purchasing electric vehicles, grants for EV charging infrastructure, and regulations that require a certain percentage of vehicles sold to be zero-emission vehicles.
As a result of this demand by both consumers, industry, and government, there is an increasing need for engineers who can design, analyze, create, and improve HEVs and EVs. That is, in a survey by the National Association of Colleges and Employers, it was found that job postings for engineers with expertise in hybrid electric vehicles increased significantly in the past year. With the growing demand for electric vehicles and more companies turning to electrification, the need for these specialized engineers will continue to expand.
You can answer this call by earning Michigan Tech's online 15-credit graduate certificate in hybrid electric drive vehicle engineering. This certificate will provide you with an advanced program in the design, calibration, and operating characteristics of electric-drive and hybrid-drive vehicles.
was the increased need for engineers skilled in HEV and EV technology.
Pave the Way to a Future Graduate Degree by Earning a Hybrid Electric Vehicle Drive Certificate.
Our interdisciplinary, versatile graduate certificate bridges the worlds of electrical, mechanical, materials, and chemical engineering. Many students, in fact, choose to integrate this certificate with a graduate degree to earn a 30-credit Master of Science in Electrical Engineering or Mechanical Engineering with a specialty in Hybrid Electric Vehicle Engineering. Nonetheless, whether you plan to enter a graduate program soon or later down the road, your hybrid electric drive vehicle certificate from MTU will lay the foundation for lifelong learning and innovation.
Learn more at the hybrid electric vehicle drive program website.
Why Earn Your Online Graduate Certificate from MTU?
When you study at Michigan Tech, you join a legacy of talented engineers and scientists dating back to 1885. And you'll receive a quality education. In fact, Forbes includes MTU among the top 25 STEM Colleges in the country. In fact, employers regularly seek out MTU graduates for their rigorous training and in-demand skills.
When you earn your online hybrid electric vehicle drive certificate from MTU, you'll experience several benefits.
An Innovative, Interdisciplinary Program that Addresses Industry Needs.

This certificate is based on a respected, distance-learning course initially developed by Michigan Tech, General Motors, and AVL. It was selected by the Michigan Academy of Green Mobility for training automotive engineers. Impressively, it was also funded by the Department of Energy. This program was designed with the input of several subject matter experts (SMEs) from the Argonne National Laboratory and the following industry partners: MAGMA, General Motors, Eaton, Horiba, MathWorks, Schweitzer Engineering Labs, and Woodward. In other words, this certificate was designed to train engineers in the HEV and EV technologies that are in-demand.
A Flexible Schedule that Works for You.

Whether you're a working professional or a recent graduate, you can fit this online graduate certificate into your busy schedule. Our graduate hybrid electric vehicle drive certificate will allow you to continue working full time while mastering a new, versatile skill set.

A Personalized Curriculum.

While earning this graduate certificate, you get to chart your own educational path by choosing from over thirty courses. Whether you want to specialize in power electronics, vehicle dynamics, propulsion systems, or more, you can design a program that suits your interests as well as your current or future career needs.
Take Fundamental Online Hybrid Electric Vehicle Certificate Courses.
All students in this certificate program will begin their journey at MTU with 9 credits of required courses. First, they enroll in Advanced Propulsion Systems for Electric Drive Vehicles (EE/MEEM 5295). They must also take 6 required credits from Group B. To complete their degree, they choose 6 elective credits from Group C.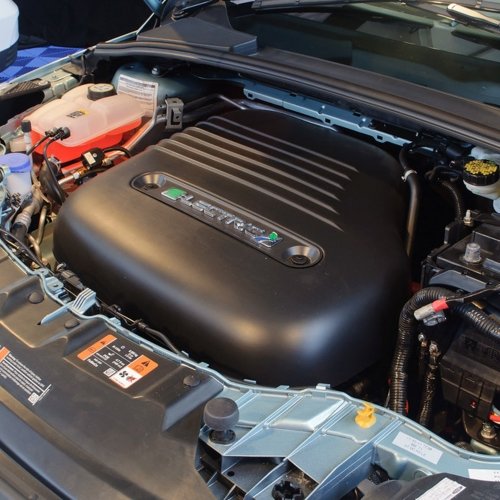 Group B Required Courses
Power Electronics
Advanced Electrical Machinery and Drives
Introduction to Propulsion Systems for Electric Drive Vehicles
Vehicle Dynamics OR Advanced Vehicle Dynamics
Vehicle Battery Cells and Systems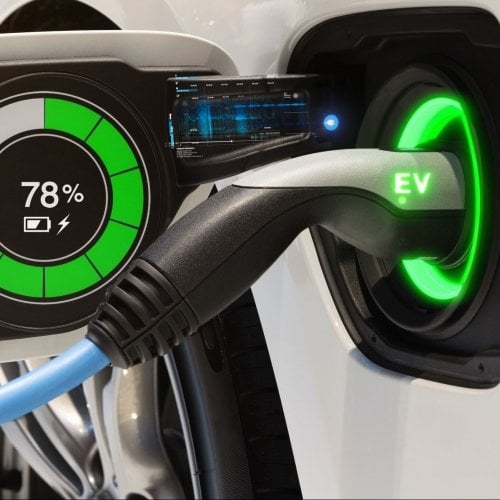 Group C Electives
Students can tailor their certificate to their individual career goals by choosing 6 credits from a diverse list of options. Below is just a sample of these courses.
Introduction to Propulsion Systems for Electric Drive Vehicles
Experimental Studies in Hybrid Electric Vehicles
Energy Storage Systems
Powertrain Integration in HEV
Automotive Systems
Introduction to Electric Machinery and Drives
Power System Analysis 1 and 2
Power Electronics
Advanced Methods in Power Systems
Advanced Power Electronics
Power System Protection
Principles of Energy Conversion
Fuel Cell Technology
Fundamentals of SI Engines
Advanced Vehicle Dynamics
Dynamic Measurement and Signal Analysis
Corrosion and Environmental Effects
Thermodynamics and Kinetics 1 and 2
What Can You Do With an Online Hybrid Electric Vehicle Drive Certificate?
HEVs and EVs are evolving rapidly as is the demand for them. For instance, in the U.S., the Biden administration wants half of all vehicles sold in 2030 to be electric. Many companies have also pledged to put more battery-electric vehicles on the road, such as Volkswagen, Volvo, Nissan, Ford, General Motors, Toyota, Honda, and Stellantis. Even the US Army has plans to decarbonize its non-tactical fleet of vehicles by 2035.
Therefore, as the future becomes increasingly electric, more companies will need skilled engineers trained in hybrid electric vehicle drive technology. Michigan Tech's online hybrid electric drive vehicle certificate will open up career pathways, whether they are in research, design, development, or manufacturing.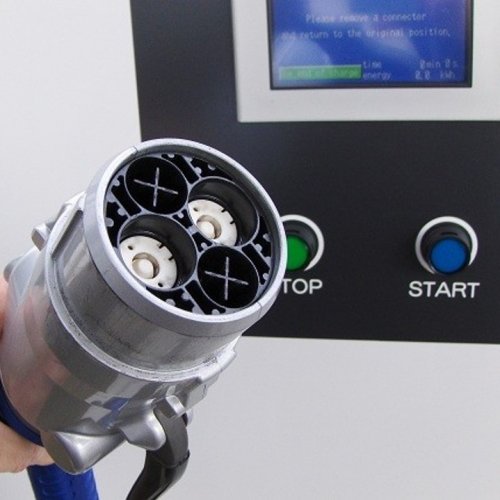 Possible Career Paths
Automotive engineer
Electrical engineer
Electronics engineer
Mechanical engineer
Manufacturing engineer
Hybrid Vehicle Engineer
Hybrid Electric Vehicle Design Engineer
Hybrid Electric Systems Engineer
Advanced Drivetrain Engineer
Learn more about the future of electric vehicles and vehicle electrification.
Get Started on Your Online Certificate.
Take the next step on your educational journey at Michigan Tech. We are here to answer your questions and to help you succeed in your online program.