Xin Xi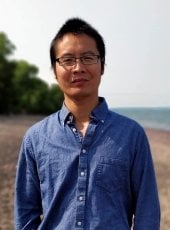 Assistant Professor, Geological and Mining Engineering and Sciences
PhD, Atmospheric Science, Georgia Institute of Technology, 2014
BS, Geoinformatics, Beijing Normal University, 2007
Links of Interest
PhD positions are available for NASA-funded project. Contact Dr. Xi for details.

Research Interests
Process-based modeling of the sources, transformation, transport, and sinks of atmospheric particulate matter and gases, and their impact on climate and air quality

Interactions between changes in land-cover/land-use and atmospheric compositions

Remote sensing science and applications in environmental mapping, modeling, and monitoring

Synergy between physically-based modeling and machine learning in climate and air quality research
Teaching Statement
Dr. Xi teaches advanced geoinformatics, introduction to GIS, and Python programming in geosciences.