David Watkins, PE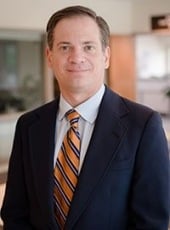 Distinguished Professor, Civil, Environmental, and Geospatial Engineering
PhD, Civil Engineering, The University of Texas at Austin
MS, Environmental Health Engineering, The University of Texas at Austin
BS, Civil Engineering, Washington University in St. Louis
BS, Engineering and Public Policy, Washington University in St. Louis
Biography
Dr. Watkins' teaching interests include hydrologic and hydraulic engineering, water and environmental systems analysis, and international service learning. He serves as a faculty advisor to the Michigan Tech student chapter of Engineers Without Borders-USA and directs an international capstone design program in Panama. Dr. Watkins' research interests include sustainable development and the application of decision theory and information technology to environmental and water resources problems in both the developing and industrialized world. His current research projects include analyzing the drivers and environmental impacts of household food, energy, and water consumption; investigating household behavioral changes and food insecurity associated with the COVID-19 crisis; assess the social, technical, and economic viability of using abandoned mines for pumped energy storage; and providing technical support for climate adaptation by agricultural communities in El Salvador. Dr. Watkins is active in the ASCE/EWRI Environmental & Water Resources Systems and River Basin, Planning, Policy & Operations technical committees, and he currently serves as Chief Editor of the ASCE Journal of Water Resources Planning and Management.
Links of Interest
Teaching Interests
Water resources planning and management
Environmental systems analysis
Hydrologic and hydraulic engineering
Optimization methods
Learning through service
Research Interests
Integrated water resources planning
Hydrologic modeling and forecasting
Flood risk management
Climate change mitigation and adaptation planning
Food-Energy-Water Nexus
Systems optimization under uncertainty
Sustainable development engineering
Babbar-Sebens, M., Root, E., Rosenberg, D. E., Watkins, D., Mirchi, A., Giacomoni, M., and Madani, K. (2019). "Training Water Resources Systems Engineers to Communicate: Acting on Observations from On-the-Job Practitioners," Journal of Professional Issues in Engineering Education and Practice, 145(4), 04019012.

Heidari, A., Mayer, A.S., and Watkins, D.W. (2019). "Hydrologic impacts and trade-offs associated with forest-based bioenergy development practices in a snow-dominated watershed, Wisconsin, USA," Journal of Hydrology, DOI: 10.1016/j.jhydrol.2019.04.067.
Alian, S., Mayer, A.S., Maclean, A., Watkins, D. and Mirchi, A. (2019). "Spatiotemporal dimensions of water stress accounting: Incorporating groundwater-surface water interactions and ecological thresholds," Environmental Science & Technology, 53(5), 2316–2323.
Watkins, D., Shwom, R, Schelly, C., Agusdinata, B., Floress, K., and Halvorsen, K.E. (2018). "Understanding Household Conservation, Climate Change, and the Food-Energy-Water Nexus from a Transdisciplinary Perspective," in A Research Agenda for Environmental Management, Edward Elgar Publishing.
Mirchi, A., Watkins, D. W., Engel, V., Sukop, M. C., Czajkowski, J., Bhat, M., Rehage, J., Letson, D, Takatsuka, Y., and Weisskoff, R. (2018). "A hydro-economic model of South Florida water resources system," Science of the Total Environment, 628-629, 1531-1541.
Brown, C.E., Bhat, M.G., Rehage, J.S., Mirchi, A., Boucek, R., Engel, V., Ault, J., Mozumder, P., Watkins, D., and Sukop, M. (2018). "Ecological-economic assessment of the effects of freshwater flow in the Florida Everglades on recreational fisheries," Science of the Total Environment, 627, 480-493.
Takatsuka, Y., Niekus, M.R., Harrington, J., Feng, S., Watkins, D., Mirchi, A., Nguyen, H., and Sukop, M.C. (2018). "Value of irrigation water usage in South Florida agriculture," Science of the Total Environment, 626, 486-496.
Lanier, A.L., Drabik, J.R., Heikkila, T., Bolson, J., Sukop, M.C., Watkins, D.W., Rehage, J., Mirchi, A., Engel, V. and Letson, D. (2018). "Facilitating integration in interdisciplinary research: Lessons from a south Florida water, sustainability, and climate project," Environmental Management, 62(6), 1025-1037.
Spellman, P., Webster, V., and Watkins, D. (2018). "Bias correcting instantaneous peak flows generated using a continuous, semi‐distributed hydrologic model," Journal of Flood Risk Management, e12342.
Czajkowski, J., Engel, V., Martinez, C., Mirchi, A., Watkins, D., Hughes, J., and Sukop, M. (2017). "Economic impacts of urban flooding in south Florida: Potential consequences of managing groundwater to prevent salt water intrusion," Science of the Total Environment, 621, 465-478.
Miller, L.B., M.C. Moritz, and D.W. Watkins (2017). "Connectivity and Source Protection: Perspectives on Water and Sanitation Challenges in Rural Indigenous Panama," Proc. World Environmental and Water Resources Congress, ASCE, Sacramento, CA, May 20-24.
Yang, X., You, Z., Hiller, J., and Watkins, D. (2017). "Sensitivity of flexible pavement design to Michigan's climatic inputs using pavement ME design," International Journal of Pavement Engineering, 18(7), 622-632.
Moraes, M.M.G.A., Ribeiro, M.M.R., Watkins, D.W., Viana, J.H.N., Figueiredo, L.E.N., da Silva, G.S. and Carneiro, A.C.G. (2016). "Integrated economic models to support decisions on water pricing in biofuel production river basins: three case studies from Brazil," Biofuels, Bioprod. Bioref., 10(3), 255–269.
Zhang, F., Johnson, D., Johnson, M., Watkins, D., Froese, R., Wang, J. (2016). "Decision support system integrating GIS with simulation and optimisation for a biofuel supply chain," Renewable Energy, 85, 740-748.
Pouryousef, H., Lautala, P., Watkins, D. (2016). "Development of hybrid optimization of train schedules model for N-track rail corridors," Transportation Research Part C: Emerging Technologies, 67, 169-192.
Watkins, D., M. Moraes, H. Asbjornsen, A. Mayer, J. Licata, J. Gutierrez, T. Pypker, V. Molina, G. Marques, A. Carneiro, H. Nuñez, H. Önal, and B. Germano (2015). "Bioenergy Development and Integrated Water-Energy Management in Pan America," Environmental Management, 56(6), 1295-1314.
LaBeau, M., A.S. Mayer, V.W. Griffis, D.W. Watkins, D. Robertson, R. Gyawali (2015). "The importance of considering shifts in seasonal changes in discharges when predicting future phosphorus loads in streams," Biogeochemistry, 126(1-2), 153-172.
Gyawali R., V.W. Griffis, D.W. Watkins Jr., and N.M. Fennessey (2015). "Regional regression models for hydro-climate change impact assessment," Hydrol. Process., 29(8), 1972–1985.
Gyawali, R., D.W. Watkins Jr., V.W. Griffis, and B.F. Lofgren (2014). "Energy budget considerations for hydro-climatic impact assessment in Great Lakes watersheds," Journal of Great Lakes Research, 40(4): 940–948, doi: 10.1016/j.jglr.2014.09.005.
Mirchi, A., D.W. Watkins Jr., C.J. Huckins, K. Madani, and P. Hjorth (2014). "Water resources management in a homogenizing world: Averting the Growth and Underinvestment trajectory," Water Resour. Res., 50, doi:10.1002/2013WR015128.
Ilorme, F., V.W. Griffis, and D.W. Watkins Jr. (2014). "Regional Rainfall Frequency and Ungaged Basin Analysis for Flood Risk Assessment in Haiti," Journal of Hydrologic Engineering, ASCE, 19(1), 123–132.
Lofgren, B.M., A.D. Gronewold, A. Acciaioli, J. Cherry, A. Steiner, and D. Watkins (2013). "Methodological Approaches to Projecting the Hydrologic Impacts of Climate Change," Earth Interactions, 17, 1–19.
Etkin, D., P. Kirshen, D. Watkins, G. Hoogenboom, M. Roncoli, et al. (2013). "Stochastic Programming for Improved Multi-Use Reservoir Operation in Burkina Faso, West Africa," Journal of Water Resources Planning and Management, doi: 10.1061/(ASCE)WR.1943-5452.0000396.
Fry, L.M., D.W. Watkins Jr., N. Reents, M.D. Rowe, and J.R. Mihelcic (2012). "Climate Change and Development Impacts on the Sustainability of Spring-fed Water Supply Systems in the Alto Beni Region of Bolivia," Journal of Hydrology, 468-469: 120-129.
Mirchi, A., K. Madani, D.W. Watkins Jr., and S. Ahmad (2012). "Synthesis of System Dynamics Tools for Holistic Conceptualization of Water Resources Problems," Water Resources Management, 26(9), 2421-2442.
Dr. Watkins teaches on topics of water resources, natural resources, field service, and engineering with developing communities.