Alumni Links
Take pride as a member of the Michigan Tech alumni family with over 62,000 members living and working in more than 100 nations around the world!
The Alumni reunion is a wonderful time to reunite with classmates and reminisce about your time at Michigan Tech.
Take advantage of continuing education and career planning and assistance, or even get help finding a job.
Being an alumnus of Michigan Tech has advantages other than a world-class education.
Stay current with department news and research.
What You Can Do
Take advantage of the vast network and resources the Office of Alumni Engagement has to offer.
Volunteering is a great way to give back to your alma mater while helping future and current young alumni.
Enjoy alumni events in your local area.
Tell us about yourself.
Alumni News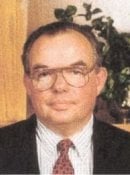 James Howell
'65
Mr. James N. Howell graduated from Michigan Tech in 1965 with a Chemical Engineering degree and subsequently attended the Thomas Cooley Law School of Lansing in 1975. Upon graduation, Mr. Howell joined the Dow Corning Corporation where he was active in environmental engineering and regulatory areas. He joined the Environmental Regulations and Enforcement Division of the State of Michigan in 1972 and the National Steel . . .
Thomas Smegal
'57
Mr. Smegal received his bachelor's degree in chemical engineering from what was then the Michigan College of Mining and Technology in 1957, and graduated Cum Laude with a Juris Doctor from the George Washington University Law School in 1961. A specialist in providing expert witness testimony in intellectual property disputes, Mr. Smegal has been a frequent lecturer on intellectual property law and litigation . . .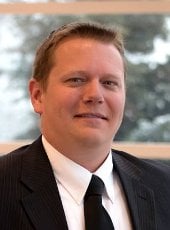 Christopher Copeland
'05, '07
Dr Copeland was born and raised in the small town of Shaftsburg in mid-Michigan. Upon completion of his Bachelors in Chemical Engineering at Michigan State University, he enrolled at Michigan Technology University to pursue graduate studies in August of 2003. Working under the guidance and leadership of Professor S.K. Kawatra in the Chemical Engineering Department, Chris designed a developed a new laboratory test . . .