Alumni Links
Take pride as a member of the Michigan Tech alumni family with over 70,000 members living and working in more than 100 nations around the world!
The Alumni reunion is a wonderful time to reunite with classmates and reminisce about your time at Michigan Tech.
Take advantage of continuing education and career planning and assistance, or even get help finding a job.
Being an alumnus of Michigan Tech has advantages other than a world-class education.
Stay current with department news and research.
What You Can Do
Your experience and knowledge is incalculable. Share it with a student or recent graduate.
Update your Information: where has your education led you?
Volunteering is a great way to give back to your alma mater while helping future and current young alumni.
Enjoy alumni events in your local area.
Be a part of MyMichiganTech and discover your network. Find old friends in the directory, plan an alumni event, review classifieds, and get the latest alumni news.
Alumni News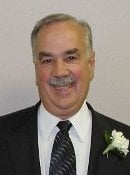 Dennis Garceau
'69
Mr. Dennis C. Garceau, a native of Ishpeming, Michigan, received his bachelor's degree in chemical engineering from Michigan Tech in 1969. He left that year for Decatur, Illinois to join the Archer Daniels Midland Company. After a brief apprenticeship, he served in various engineering and managerial positions in Illinois, South Carolina, Kansas, Minnesota, and France before returning to Decatur to manage the construction . . .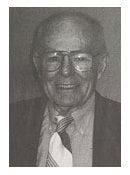 Richard Berry
'50
1929—2015 In spotlighting interesting, distinguished alumni, one would be remiss to leave out Richard "Dick" Berry, a Michigan Tech chemical engineering graduate from 1950. Berry, a native of London, Ont., among his numerous lifetime achievements, has managed a business with approximately $3.1 million annual revenue and has traveled to 27 countries on all seven continents. Berry's entrepreneurial and traveling . . .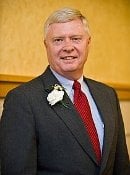 James Sanderson
'73
James L. Sanderson, a native of Hanover, Michigan, earned a bachelor's degree in Chemical Engineering from Michigan Tech in 1973 and, while working, obtained an MBA in long term finance from Central Michigan University in 1981. After graduating from Michigan Tech, he began his career at Dow Corning Corporation where he worked for 36 years before retiring in 2009. Jim enjoyed a diverse career at Dow Corning, working . . .