Combine engineering and chemistry to make the world a better place. It will be the most rewarding decision you ever make.
Become an able and versatile engineer. Solve difficult problems for a wide range of industries. Chemical engineering is a universal degree. Countless fields rely on chemical engineers, from environmental to energy to medical.
Chemicals make up everything around us. Take your interests in engineering, math and chemistry to make a difference in our industries and world. Transform chemicals and raw materials into useful, valuable, and often lifesaving forms.
The Department's Unit Operations Laboratory (UO Lab) is the best in the nation. Two pilot-plant set-ups and many bench-scale processes are available. Get experience using this process simulation and control facility. You will have the opportunity to learn in a real-world chemical-processing work environment. Get access to two fully automated pilot plants. Learn the operation behind a three-story distillation column and a two-story batch reactor.
Undergraduate research opportunities are plentiful. As early as your sophomore year, you can gain valuable experience. Work with a faculty mentor in diverse research thrust areas such as:
Sustainable construction materials and resource recovery
Alternative and renewable energy
Bioprocessing and biomanufacturing
Food, water, and air quality and security
Medical sensors and diagnostics
Pharmaceuticals and vaccine manufacturing
Sustainable chemistry and manufacturing
Advanced materials and polymers
Waste recovery and recycling
My Story: Katherine Baker, MTUengineer

In August I completed an eight-month co-op with Billerud at their paper mill in nearby Iron Mountain, Michigan. Most of my projects revolved around chemical savings and energy optimization. I worked in a process engineering role on their pulp mill team, and was able to learn from both engineers and operators.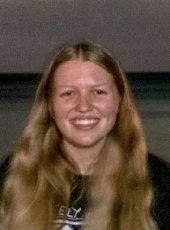 Tomorrow Needs Versatile Chemical Engineers
Design processes that involve chemical or biological transformation. Work in large-scale manufacturing plants. Operate processes with safety, sustainability, and economics in mind.
You could also play an important role in protecting the environment. Invent cleaner technologies and calculate environmental impacts. Study the fates of chemicals in the natural world.
Chemical engineers make real changes that contribute to sustainability in society. They tackle big challenges, such as reducing our carbon footprint. You can help develop emerging technologies:
Biofuels and alternative energy
Engineered materials
Hydrogen fuel cells
Nanotechnology
Drug and vaccine development
Cleaner sources of energy
Earth-friendly plastics
Greener chemical processes
A chemical engineer's average starting salary is among the highest in the nation. Regional, national, and global corporations recruit our graduates. Our program has a 98-percent placement rate within six months of graduation. 90% of our students participate in a co-op, internship, or Enterprise project while they are here.
Engineering Enterprise Concentration
Pursue an Enterprise concentration as part of your degree by taking part in Michigan Tech's award-winning Enterprise Program. It's a great way to enhance your undergraduate degree with client-based teamwork. Enterprise is when students work in teams on real projects, with real clients, in an environment that's more like a business than a classroom. Choose any one of 20-plus Enterprise teams on campus to invent products, provide services, and pioneer solutions. Apply the skills learned in your major and gain some valuable new skills. Tackle real-world design projects for industry sponsors or take part in a national competition (or both). This concentration adds courses in business and entrepreneurship.