The Department of Chemical Engineering, in the College of Engineering, provides these resources for students and alumni, as well as for prospective faculty and staff.
Open Positions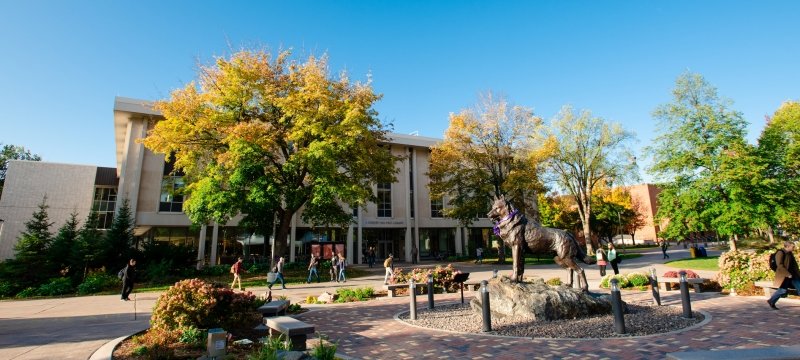 Faculty Positions
Chemical Engineering
Michigan Technological University is an Equal Opportunity/Affirmative Action employer and is committed to diversity and equality in education and employment. We actively support dual career partners to retain a quality workforce.
View current faculty positions in the College of Engineering and College of Computing.
Prof. Lei Pan's research team is looking for a motivated applicant with an analytical chemistry background. He/she will be operating various analytical equipment in a university analytical laboratory. He/she will also be working with research staff, graduate students, and undergraduate students to co-develop job safety assessment (JSAs), waste management plans (WMPs), and Spill Response Plans (SRPs), and receiving and shipping materials and chemicals. Prof. Pan's research is funded by the Department of Energy, Department of Human Service and Health, National Science Foundation, other government agencies, and industry.
Professor Lei Pan's research group at Michigan Technological University is seeking a motivated postdoctoral research associate to advance both science and engineering in the field of mineral processing and metallurgy of primary ores and recycling of Li-ion batteries. This position is supported by the Department of Energy.
Michigan Technological University is an Equal Opportunity Educational Institution/Equal Opportunity Employer that provides equal opportunity for all, including protected veterans and individuals with disabilities.