Central to high-tech industries ... and your future.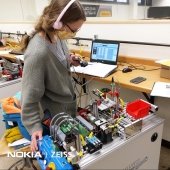 Key to the digital transformation of our regional and national economy, Mechatronics combines mechanical systems, electrical systems, computing, and control in a holistic discipline. It is central to smart manufacturing and other high-tech industries, employing technologies ranging from industrial robots and autonomous vehicles to process control and utility power systems.
As a Mechatronics specialist, you'll work on the design, manufacture, and maintenance of products and systems that rely on this interrelated system of components. Professionals who understand how these technologies work together are in high demand across the world.
---
A New Kind of Degree Program
The BS in Mechatronics at Michigan Tech is a cooperative effort between the College of Computing and the College of Engineering, incorporating elements of engineering, engineering technology, and computing. What sets this degree program apart is the way it brings together engineering and computing to create something entirely new. This convergence is the very essence of "Industry 4.0" and the future of manufacturing and industry.
What You'll Do
Mechatronics specialists are innovative and persistent, they think analytically, take the initiative, and pay attention to detail. Sound like you? Here's what you might work on:
Design and implement advanced control systems
Design robotic systems for the automation of industrial tasks
Develop computer algorithms using machine learning for autonomous systems
Create electro-mechanical design documents for parts, assemblies, or finished products
Implement or test design solutions, in the field or on the factory floor
Build simulation tools for the design of products and manufacturing processes
Working with Industry Leaders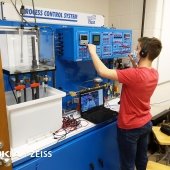 Michigan Tech faculty work closely with industry leaders to make sure your Mechatronics courses are teaching the most current knowledge and best practices. In your classes and labs, you and your classmates will discover, investigate, build, and test, while you learn about engineering and engineering technology, system-level thinking, mechanical systems, electronics, computers, programming, cybersecurity, human-machine interaction, and more.
---
The Mechatronics Playground Lab
Outfitted in Fall 2020, the all-new industry-grade, custom equipment and learning stations in the Mechatronics Playground were designed, built, and funded by Donald Engineering (DE) and other major companies. A fully equipped machine shop for design, computer modeling, fabrication, and assembly is also open to Mechatronics students.
When you complete your undergraduate Mechatronics studies, your resume will tell the story of a robust, rigorous, hands-on education, augmented with hundreds of hours of applied, collaborative technical experience.
Salary and Job Placement
The median wage for a well-qualified mechatronics specialist is $99,040 annually. 89% of Mechatronics Specialist positions require a bachelor's degree.
(Occupational Information Network (O*NET), 2019)
Mechatronics Careers
Aerospace
Automotive
Consumer Products
Defense
Manufacturing
Materials Processing
Medical Imaging
Petrochemical Processing
Power and Energy
World-wide, manufacturing is in need of Mechatronics specialists willing to take on the difficult tasks needed to help manufacturers remain safe, fast, competitive, and diversified. Completion of a Michigan Tech Mechatronics BS degree will open the doors to these many employment opportunities with your solid understanding of Robotics, PLC Controls, Motion Control, and Automation.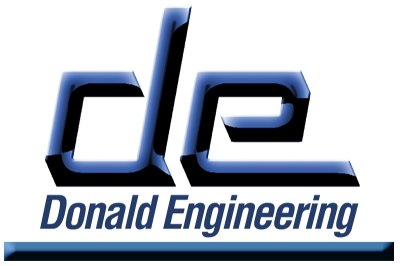 ---