Overview
The Siemens D500 powder diffractometer is configured with an graphite monochrometer and IBM compatible workstation. This system is primarily used to satisfy the needs of undergraduate research and is housed in the undergraduate wing of the M&M building.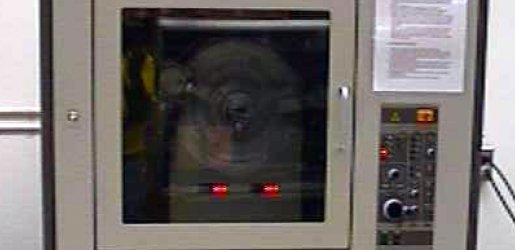 Capabilities
This theta-theta configured goniometer permits automated collection of intensity vs. scattering angle scans. Data reduction schemes include unit cell determination, pattern indexing, precision lattice parameter determination. Crystalline compounds can be identified through indexing with the built-in JCPDS powder diffraction database.
Training
Courses
MSE 3120 - Materials Characterization I
Fundamentals of microstructural and chemical characterization of materials. Examines the physical principles controlling the various basic characterization techniques. Topics include crystallography, optics, optical and electron microscopy, and diffraction. Laboratory focuses on proper operational principles of characterization equipment, which includes optical and other microscopy methods and various diffraction techniques.
Credits: 4.0
Lec-Rec-Lab: (2-1-3)
Semesters Offered: Spring
Pre-Requisite(s): MY 2110 or MSE 2110