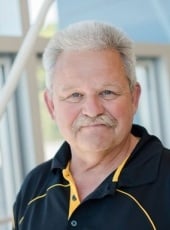 Contact Info
Phone: 906-487-1106
Cell: 734-834-7700
GLRC 307
Guy Meadows
Great Lakes Research Center, Adjunct Professor
Geological and Mining Engineering and Sciences,
Expert in: Great Lakes
Meadows knows the Straits of Mackinac as well as he knows the people of the Great Lakes. An accomplished oceanographer and director of the Great Lakes Research Center, he brings a sonar view to deep-water and coastal problems like invasive species, pipeline and underwater infrastructure assessment, and complex current modeling. As a director, he helps connect researchers in different fields, and brings their work and process out into affected communities.
---