Hydraulic and Pneumatic Controls in Robotics
Develop skills and competencies in fluid power, electro-hydraulics, dynamics, and kinematics of robotic platforms. Apply holistic safety to mechatronic systems. Join a rapidly growing industry of robotic automation in all sectors. Technical specialists are needed for:
maintenance and monitoring of existing robots,
enhancement of future technologies, and
education of users on implementation and applications.
Diverse Applications
Fluid power systems, both hydraulic and pneumatic, are integral to the automation that enables robotic applications. For instance:
The end effectors of robots are often pneumatically controlled.
Large components in automated systems are generally hydraulically controlled to accommodate the high forces and loads.
Precision motion control is required in most applications to regulate speed and position or force and pressure.
The dynamics and kinematics of robotic platforms involves analyzing the relationship between the joint actuator torques and resulting motion, so that programs can be optimized without exceeding the robot capabilities.
People Are First
Robotics often operate in an environment alongside production workers. Incorporating a safety mindset into the design of automated systems is critical.
Career Boost
This certificate will prepare students for professional certification in three different fluid power specialist categories: hydraulics, pneumatics, and electronic controls.
If a graduate student is a Professional Engineer (PE), or has a degree from an ABET accredited university, they can also become a Fluid Power Engineer.
At Michigan Tech, this certificate is also one part of three stackable certificates leading to an MS degree in Mechatronics.
Curriculum
Progress quickly with a compact curriculum.
Work with the program advisor to check your pre-requisite skills.
Required Courses
Take 10 credits.
MET 4377 (3)
MET 5378 (3)
MET 5400 (1)
MET 5800 (3)
Sample Plan
The model completion time is three semesters.
Here is a typical schedule.
Fall
Spring
MET 4377
Fall
Spring
MET 5378
MET 5400
MET 5800
Course Descriptions
MET 4377 - Applied Fluid Power
An introduction to fluid power components and systems. The course includes component selection, circuit design, electrical interfaces, and system troubleshooting and maintenance. A laboratory exposes students to system hardware and circuit simulation techniques for mobile and industrial applications.
Credits: 3.0
Lec-Rec-Lab: (0-2-2)
Semesters Offered: Spring
Restrictions: May not be enrolled in one of the following Class(es): Freshman, Sophomore
Pre-Requisite(s): MET 3400 or MEEM 3201 or MET 3130
MET 5378 - Advanced Hydraulics: Electro-hydraulic Components & Systems
This course covers electro-hydraulic components including solenoid operated valves, proportional valves, and servo valves. Also covered are hydraulic systems including open-loop and closed-loop.
Credits: 3.0
Lec-Rec-Lab: (0-2-2)
Semesters Offered: Fall
Pre-Requisite(s): MET 4377
MET 5400 - Key Factors of Holistic Safety Programs
Students learn best industry safety practices with respect to; risk management, lockout/energy isolation, fluid power and electrical symbols, basic circuit design and machine design, and sequence of operation involved with automation controls and mechanical motion.
Credits: 1.0
Lec-Rec-Lab: (0-0-2)
Semesters Offered: Spring
Restrictions: Permission of department required; Must be enrolled in one of the following Level(s): Graduate
Pre-Requisite(s): (EET 3373 or EET 5373) and (MET 4377 or MET 5378)
MET 5800 - Dynamics and Kinematics of Robotics Platforms
This course covers the dynamics and kinematics of rigid bodies as the foundation for analyzing the motion of robots. Robotic kinematics is reviewed by analyzing the motion of the robot. The dynamics is reviewed by analyzing the relation between the joint actuator torques and resulting motion.
Credits: 3.0
Lec-Rec-Lab: (0-2-2)
Semesters Offered: Spring
Pre-Requisite(s): MET 2130 or MET 3130
Graduate Learning Outcomes
Upon successful completion of this certificate, students will be able to do the following:
Develop specifications to reduce risks and select safety components.
Implement concepts in kinematics and dynamics of robot manipulators.
Assess operating principles and design considerations for fluid power electrohydraulic components and systems.
Admissions Requirements
Graduate School Admissions Process
Applying to the Graduate School is free (no application fees) and fast (no official transcripts, test scores, or letters needed to start). The application process involves three easy steps.
Graduate School Requirements
To be considered for admission to the Graduate School as a degree- or certificate-seeking student, you need to:
have a bachelor's degree or its equivalent from an accredited institution, and
be prepared for advanced study in your chosen field, as demonstrated by your previous degree and your scholastic record.
See additional application requirements, including required materials:
Program Specific Requirements
Program Specific
Admitted applicants typically have an undergraduate GPA of 3.0 or better on a 4.0 scale
GMAT/GRE: Not required
Preferred major: Any Engineering Discipline
International Students
TOEFL: Recommended Score of 79 iBT
IELTS: Recommended Overall Band Score of 6.5
Michigan Tech requires a minimum 79 overall TOEFL or 6.5 overall IELTS score.
Admissions Decisions
Made on a rolling basis.
Prospective Students
Prospective students and non-degree seeking students interested in obtaining a graduate certificate must apply to the certificate program using the online application.
Accelerated certificate options exist for current Michigan Tech undergraduate students in good standing and have achieved at least junior-level standing or recent bachelor's graduates of Michigan Tech (less than two years).
The number of credits earned prior to admission that can be counted are restricted.
Current Graduate Students
Current Michigan Tech graduate students who are in a degree program do not need to formally apply. Current students must still submit the appropriate degree schedule in order to complete the certificate.
International Student Requirements
International Students must apply and be accepted into a degree-granting program in order to earn a graduate certificate. A non-refundable $10 processing fee per application is required.
Program Contacts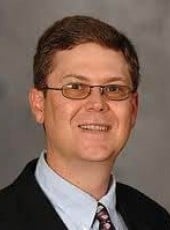 Associate Teaching Professor, Manufacturing and Mechanical Engineering Technology
Graduate Program Director, Manufacturing and Mechanical Engineering Technology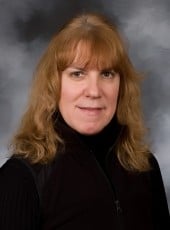 Pammi Washuleski
Administrative Aide 8, Manufacturing and Mechanical Engineering Technology
Graduate Program Coordinator, Manufacturing and Mechanical Engineering Technology
Stackable Certificates
Step up to an MS degree in Mechatronics.
The Departments of Applied Computing in the College of Computing, and Manufacturing and Mechanical Engineering Technology in the College of Engineering, join efforts to introduce three graduate, stackable certificates leading to a Master of Science in Mechatronics. These certificates are:
All three certificates include the core courses in the Mechatronics MS degree. These courses are all part of the interdisciplinary MS in Mechatronics.