Featured Labs and Shops
The MET curriculum emphasizes lab experience.
Students have access to spaces equipped with the latest industry-standard technology, allowing for a smooth transition from college to the workplace. Peruse the list below and see what we have in store for you.
Lab Operations and Safety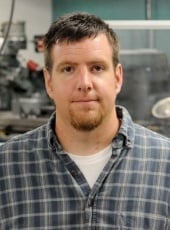 Laboratory Operations Supervisor, Manufacturing and Mechanical Engineering Technology
Safety Liaison Coordinator, Manufacturing and Mechanical Engineering Technology
Faculty Advisor, Full Throttle Motorcycle Club and Snowmobile Club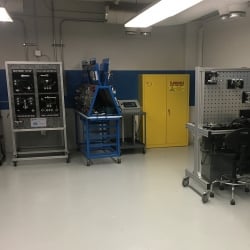 Applied Fluid Power Laboratory
Lab activities include pneumatic circuits, electro-pneumatic circuits, hydraulic circuits, electro-hydraulic circuits, hydraulic pump testing, and faculty research.
Location: EERC S037
Contact: John Irwin
---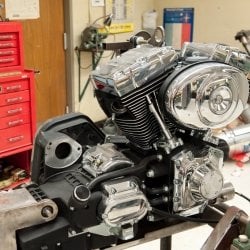 Power Systems Lab
Lab activities include:
Internal Combustion Engines
Engine Parameters, Work and Pressures
Air Fuel Ratios
Noise Abatement and Emissions Engine Cycles
Thermodynamic Analysis, Otto Cycle
Thermochemistry of Fuels
Air and Fuel Induction Emissions
Fluid Motion within Cylinder
Combustion and Exhaust
Flow Bench Testing: Emissions and Air Pollution
Heat Transfer in Engines
Friction and Lubrication
Applied Quality Techniques
Process Improvement
Precision Measurement/Metrology
Thermal-Fluids
Orifice Discharge Coefficient
Pipe Flow Experimentation
Location: EERC S036
Contact: John Irwin
---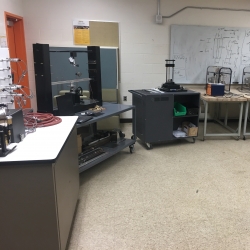 Thermal-Fluids and Strength of Materials Laboratory
Lab activities include:
Strength of Materials
Strain Gauge Instrumentation
Deflection Testing
Hardness Testing
Tensile Testing
Compression Testing
Shear Testing
Column Buckling
Thermal-Fluids
Density and Uncertainty
Pressure Transducer Calibration
Temperature Measurement/Calibration
Saturation Temperature/Pressure and Throttling
Viscosity
IC Engine/Polytropic Process
Location: EERC S016
Contact: John Irwin
---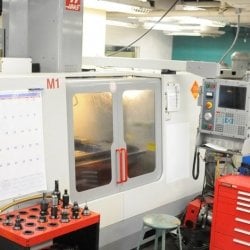 The MMET department maintains a Machine Shop with comprehensive learning facilities available to students. The shop also offers machine-fabrication services and polymeric additive manufacturing for the campus research community.
Location: Minerals and Materials 119
Contact: Nick Hendrickson, operations/facilities supervisor
---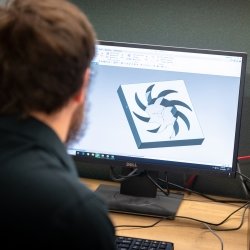 Senior Design Lab
Students enrolled in Senior Design have twenty-four-hour access to lab space in the Electrical Energy Resource Center.
Location: EERC 420
Contact: John Irwin
---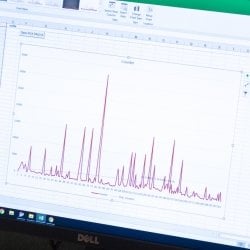 Computing Resources
The Latest Software
All computers in these classrooms and labs have a comprehensive suite of software including packages for design, analysis, statistics, CAD, FEA, office productivity, and many other applications.
EERC 318: Wireless Lounge, 4 workstations, printer, and scanner
EERC 330: Computer classroom and lab, 44 stations
EERC 421: Computer classroom and lab, 25 stations
---
These companies have made contributions to the MMET labs and facilities.
Parker-Hannifin
Donald Engineering
Kohler
Balluff
Pettibone
National Fluid Power Association
Teamtech Motorsports