Brenda R. Ryan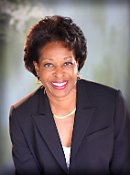 BS Metallurgical and Materials Engineering 1976
President, Ryan Industries, Inc. and Alliance Industries, LLC

Brenda Ryan graduated with BS degree in Metallurgical and Materials Engineering in 1976. She served in several engineering and management positions in the automotive industry from 1976-1989. In 1989, she obtained her MS degree in Materials Science and Engineering from the University of Virginia and went on to work at Hayes Wheels International as a senior account manager until 1994.
In 1995, Brenda started Ryan Industries, Inc., which does warehousing, light assembly, knitting, and third-party packaging, primarily for the automotive industry. In 2001, Brenda and her husband Michael, started Alliance Industries, a remanufacturer of OEM (original equipment manufacturer) service torque converters and transfer cases for the automotive and agricultural industries. Alliance Industries, LLC is located in Springfield, Missouri.
Brenda served on the External Advisory Board for the Department of Materials Science and Engineering from spring 2003 to spring 2008, and has been a strong advocate for the department, its programs and students. She is a member of the Michigan Tech Presidential Council of Alumnae, and also a past member and Chair of the Michigan Tech Board of Trustees.
Brenda lives in Commerce Township, Michigan, with her husband Michael.
From 2008 Induction to the Department of Materials Science and Engineering Academy