Engineering a Better Welcome, Social Mobility, Battle for the Broadmoor, Snapchat, Women at Michigan Tech, NASA Grant, and Instagram.
Engineer a Better Welcome
You're on an airplane headed to a country 8,000 miles from home. Tired. Alone. Cold. All you can see is water and trees. The pilot comes on. The plane reroutes to a new city. With no idea where you are, you wonder how you'll make it to your final destination—when—and who can help.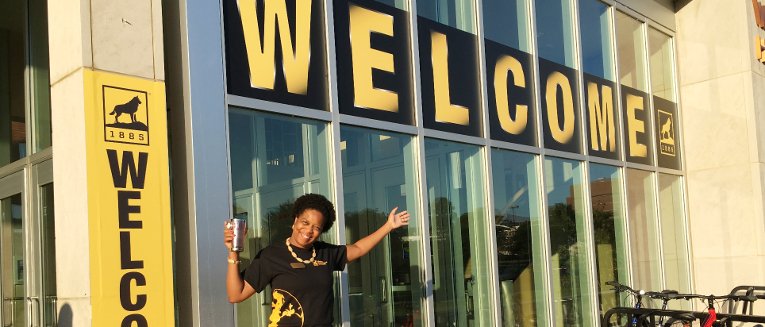 Every August and January, nearly 350 new international students need to get to campus in Houghton. Our remote location and 218 inches of annual snowfall make traveling from abroad even more challenging. And for many students, it's their first introduction to Michigan Tech and the United States.
"We always provided new international students with pickup from our local CMX airport (Hancock, Michigan). Inconsistent on-time arrivals and flight cancellations made it a huge logistical challenge. We had students displaced all over the Midwest or sleeping on cots in O'Hare (Chicago)," explains Cassy Tefft de Muñoz '10, director of International Programs and Services (IPS) at Michigan Tech.
IPS decided the experience wasn't the welcome Huskies deserved—and was determined to make it better. It started with a crazy idea. What if new students could be picked up in Chicago? And what if a team of international student volunteers could be there to greet them?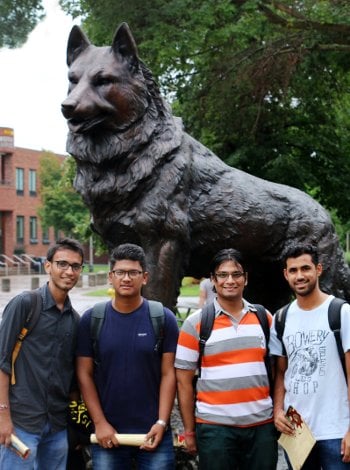 Chicagoland-area alumni wanted to help—many work and travel abroad. They know how overwhelming it can feel.
"Marie Cleveland '82 donates the venue and rallies the troops together with her husband Mike Cleveland '82. Bob Wojcik '91 and Bruce Hegberg '84 supply fruit and veggies, yogurt, chips, pizza, and dessert (Oreos, as it turns out, are not well received). Kyle Austin '91 and Dennis Sage '86 lend a hand and engage with students," Tefft de Muñoz says.
Now when new Huskies land in the US they see ambassadors excited to meet and help them. Nerves disappear. They're amped to discover what life at Michigan Tech holds.
Students from India, Germany, Mexico, China, and beyond land hourly beginning at noon. A shuttle goes back and forth from the airport to the Des Plaines Park District Banquet Center. There, students have a chance to eat, sleep, relax, and recover.
Then around 10 p.m., a Houghton-bound bus—stocked with warm blankets and water bottles provided by Housing and Residential Life—drives through the night. Stuck Huskies, including faculty, community members, and domestic students, have all hitched rides on the Chicago-Houghton bus, too.
Passengers arrive rested and ready. Orientation Team Leaders and resident assistants, along with staff from numerous departments, greet them with snacks and smiles. Welcome Week is about to begin.
What's even crazier? Outside of logistics, no staff are involved—it's peer-to-peer.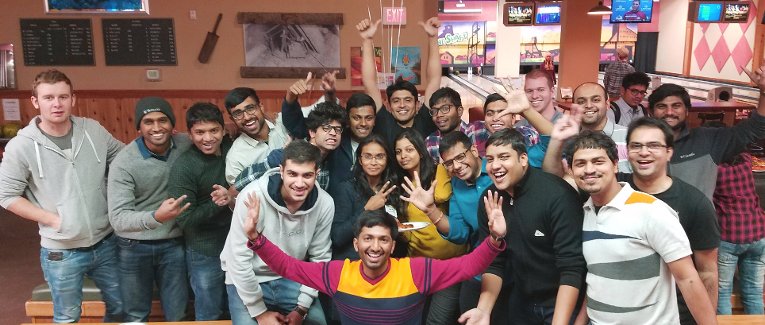 "There are really cool dynamics happening here. While coordinating the event, our student volunteers connect with successful grads. Alumni share favorite memories from their college days. And our new students meet peers, and learn about opportunities that await. It's an enriching experience for everyone," Tefft de Muñoz says.
It's more than an airport pickup, it's a Husky experience. And it isn't typical, she says. "We get calls from other schools asking how we do this, and have even presented the model in regional conferences.
"Now more than ever, it's imperative for us to welcome our international students and scholars into our community with open arms—starting from the very first step they take here."
Keep the Chicago welcome tradition going. Have a venue to share? Resources to lend? Want to be part of the welcoming crew? Let us know—ips@mtu.edu.
---
No. 1 in the State for Social Mobility
Want a better life for your children? Research proves a Michigan Tech bachelor's degree means upward mobility. Looking at factors such as tuition, economic background, graduation rates, and median early-career salary, the 2016 Social Mobility Index by CollegeNET ranks us number one in Michigan for social mobility.
Less than 1 percent of Huskies come from families in the top 1 percent of family income—2.2 percent end up there later in life.
About 38 percent of Michigan Tech students come from families in the top 20 percent of household income; 61 percent of our students end up there later in life.
18 percent of students move up two or more income quintiles.
The chance of a student moving from the bottom 20 percent of household income to the top 20 percent of household income is
47 percent.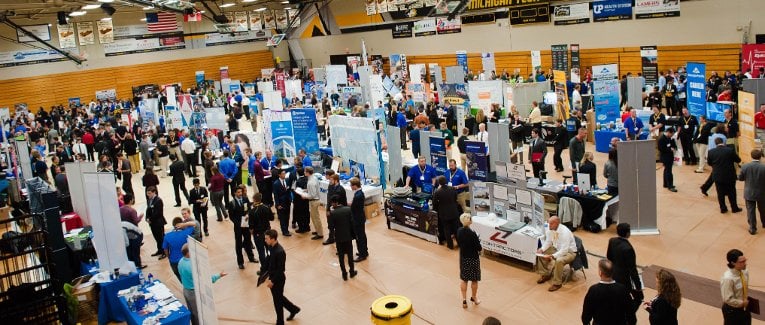 Our undergraduate degrees have the power to change lives. The Equality of Opportunity Project (equality-of-opportunity.org) ranks Michigan Tech 10th in upward mobility out of 369 public colleges with selective enrollment. Project rankings, reported by the New York Times, are based on a study by Stanford, Brown, and Harvard university economists in a blind evaluation of millions of IRS records from the families of students and graduates at 2,187 universities across the nation.
---
Battle for the Broadmoor
Inside the John MacInnes Student Ice Arena on Saturday, March 18. A mob of Huskies narrowly missed skating over a flattened Bowling Green net minder (you saw the GIF, right?), and 4,466 fans in black and gold roared. Senior defenseman Shane Hanna had just scored in the second overtime. It was the first one-game WCHA playoff championship on a college campus since the Huskies beat North Dakota, 6-4, in Grand Forks, North Dakota, on March 13, 1965.
---
Be Our Snapchat Friend
Let's face it, it's not easy to get to campus for a visit. Eight hours from Chicago. Ten from Detroit. If you want a real glimpse into life at Michigan Tech, we thought, why not ask our crazy smart students to snap it?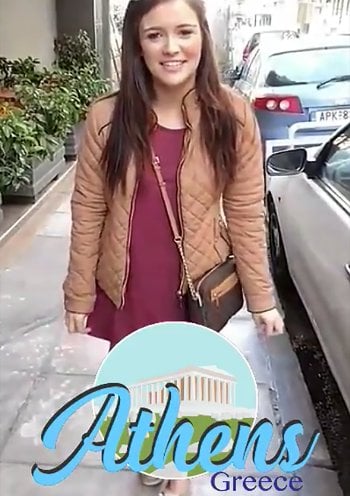 Thessaloniki, Greece, was calling and biological sciences major Morgan Charbonneau answered. She brought future Huskies inside the Acropolis, the Parthenon, and the Nike Temple. With Morgan as our Snapchat guide, we ate gyros, ordered a Greek pizza, and scratched a friendly city pup—all through a smartphone.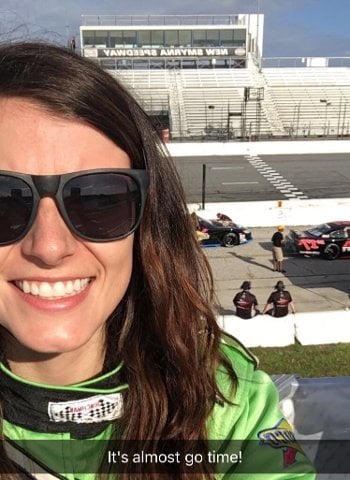 Mechanical engineer and race car driver Reagan May '16 brought us to Florida's New Smyrna Speedway as she competed in NASCAR's Drive for Diversity Combine.
When communication, culture, and media major Casey Nelson traveled to Seoul, South Korea, he showed us what being a Husky abroad is all about. Navigating public transportation. Trying new and unique foods. And learning in a land with a lot less snow.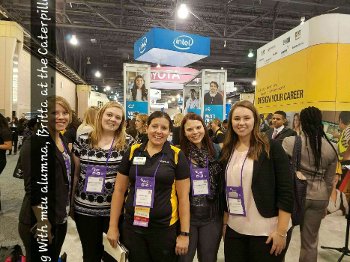 Alumna Britta Jost '02 '04 and the Society of Women Engineers (SWE) at Michigan Tech snapped as they competed in the SWE national conference for the very first time.
On September 9—Keweenaw Day—Michigan Tech launched its official Snapchat account (@michigan_tech). Student ambassadors take us along during study abroad, internships and co-ops, Career Fair, and alternative spring breaks—all their crazy adventures.
Snapping on campus? Be sure to head to the Husky statue and spiffy-up your selfie with a custom Michigan Tech filter.
---
Risk-taker. Tough. Empowering.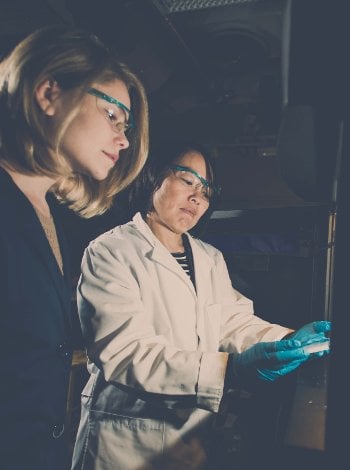 These are some of the words used to describe the women at Michigan Tech. In an anonymous survey sent to female students, staff, and faculty this fall, recipients were asked who they consider to be positive female role models on campus. 250 responses. 98 different names.
---
There's a new $15 million five-year grant from NASA
Its home? Michigan Tech. Leader? Greg Odegard, the Richard and Elizabeth Henes Professor of Computational Mechanics and associate chair and director of undergraduate studies in the Department of Mechanical Engineering-Engineering Mechanics.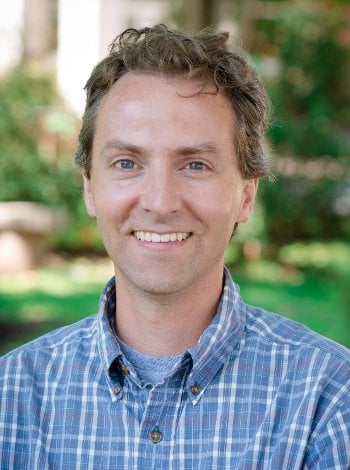 As the National Aeronautics Space Administration shifts its focus from low-earth orbit to deep space exploration, the agency is going to need building materials for vehicles, habitats, power systems, and other equipment that are lighter and stronger than those available today. The goal is to develop and deploy a carbon nanotube-based, ultra-high-strength, lightweight structural aerospace material within five years. "This is a major accomplishment by Dr. Odegard and Michigan Tech," says Bill Predebon, chair of the Department of Mechanical Engineering-Engineering Mechanics. "Greg has the experience and research accomplishments needed to lead such a large multi-university and industry institute."
Michigan Technological University is a public research university founded in 1885 in Houghton, Michigan, and is home to more than 7,000 students from 55 countries around the world. Consistently ranked among the best universities in the country for return on investment, Michigan's flagship technological university offers more than 120 undergraduate and graduate degree programs in science and technology, engineering, computing, forestry, business and economics, health professions, humanities, mathematics, social sciences, and the arts. The rural campus is situated just miles from Lake Superior in Michigan's Upper Peninsula, offering year-round opportunities for outdoor adventure.