Your gifts impact the future wellness of our society. The Department of Kinesiology and Integrative Physiology's goals in research and education are aimed at promoting an active lifestyle and healthy lifespan for everyone, regardless of age and fitness level.
Monetary gifts go toward attracting top-notch faculty, supporting research programs and innovative curricula, and maintaining research/teaching facilities and equipment. These educational components underpin our goal of becoming nationally recognized for offering excellent programs in the areas of kinesiology and integrative physiology.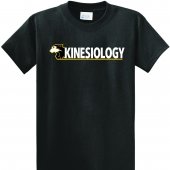 T-Shirt Donation
Please select which fund you'd like your donation to go to below. A donation of at least $56 is necessary to qualify as a charitable contribution for the IRS.
Giving Needs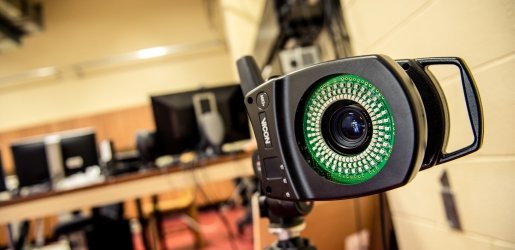 General Fund
An unrestricted gift to the Kinesiology and Integrative Physiology General Fund gives the department the flexibility to support immediate priorities and respond to emerging opportunities. Every gift supports our students' education through programs, endowments, scholarships, and improved facilities.
T-shirt Donation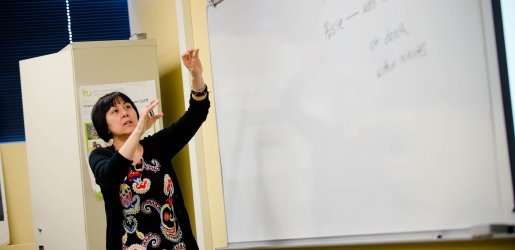 Seminar Series Fund
Gifts to the Kinesiology and Integrative Physiology Seminar Fund bring nationally and internationally renowned scientists to campus, enhancing the educational experience of current students. These visiting scholars spend the day with faculty and students, answer questions, and present a research seminar for the department.
T-shirt Donation
Questions About Your Gift?
Chair, Kinesiology and Integrative Physiology
Affiliated Associate Professor, Biomedical Engineering
Affiliated Associate Professor, Materials Science and Engineering
Ben Larson
Director of Advancement, College of Sciences and Arts
What Your Gift Could Accomplish
With a gift from donors, students had the opportunity to travel to the University of Michigan in Ann Arbor to attend the Michigan Space Grant Consortium (MSGC) Fall Conference this past fall. The students had the honor of meeting the keynote speaker, Dr. Tony England, a NASA astronaut who spoke about his experiences and insights during his involvement with the Apollo and Space Shuttle programs. During the conference, two students gave individual presentations in addition to the group presentation.
"The conference provided a great opportunity to meet and interact with professionals of many different fields, from astrophysics to geology, and gave us practice communicating our expertise across varying domains."
We are happy that travel for our students was funded in part by generous gifts from our donors. We are working to ensure more opportunities like this for our students! If you would like to read more about their experience at MSGC, please see Students Present at Annual Michigan Space Grant Consortium Fall Conference.