Kelly Kamm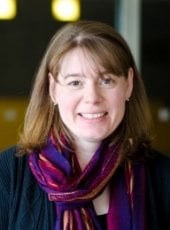 Assistant Professor, Kinesiology and Integrative Physiology
PhD, Epidemiology, State University of New York at Buffalo
MHS, Microbiology, John Hopkins School of Hygiene and Public Health
BS, Microbiology, Washington State University
Biography
Epidemiology is the study of the distribution and determinants of disease and the application of that data to improve health in populations. Many poor health outcomes in our communities are associated with unhealthy behaviors, but these behaviors are influenced by both individual and social factors. These factors are exacerbated in low-resource settings, including rural regions in the U.S. Health disparities continue to exist between rural and urban populations in the U.S., and interventions developed in urban areas often do not translate effectively to rural populations. My research seeks to understand determinants of health in young children and the elderly, key vulnerable populations in rural regions, then develop and test interventions to improve healthy behaviors. Specifically, my work focuses on scalable, cost-effective interventions to improve nutrition and quality of life in communities with limited resources.
Research Interests
Rural health
Maternal and child health
Breastfeeding
Care-seeking behaviors
Hand hygiene
Social determinants of health
Recent Publications
Kamm KB, Vujcic J, Nasreen S, Luby SP, Zaman K, El Arifeen S, Ram PK. Is pregnancy a teachable moment to promote handwashing with soap among primiparous women in rural Bangladesh? Follow-up of a randomized controlled trial. Trop Med Int Health 2016 Dec; 21(12):1562-1571.
Parveen S, Nasreen S, Allen JV, Kamm KB, Khan S, Akter S, Lopa TM, Zaman K, El Arifeen S, Luby SP, Ram PK. Barriers to and motivators of handwashing behavior among mothers of neonates in rural Bangladesh. BMC Public Health 2018; 18(1): 483.
Ram PK, Nasreen S, Kamm K, Allen J, Kumar S, Rahman MA, Zaman K, El Arifeen S, Luby SP. Impact of an intensive perinatal handwashing promotion intervention on maternal handwashing behavior in the neonatal period: findings from a randomized controlled trial in rural Bangladesh. BioMed Res Intl 2017;2017:6081470.
Kamm KB, Crabtree-Ide C, Thomas A, Ram PK. Evaluation of the SOPO School Handwashing Promotion Programme: Nyanza and Rift Valley Provinces, Kenya. Nairobi, Eastern and Southern Africa Sanitation and Hygiene Learning Series. Nairobi, Kenya: UNICEF-Eastern and Southern Africa Regional Office; Feb 2015.
Kamm KB, Feikin DR, Bigogo GM, Aol G, Audi A, Cohen AL, Shah M, Yu J, Breiman RF, Ram PK. Associations with handwashing in the home and respiratory and diarrheal illness in children under five years old in rural western Kenya. Trop Med Int Health 2014 Apr; 19(4):398-406.