All buildings on campus—from academic, to administrative, to residential—are connected by the Michigan Tech data network. Resnet is the data network that connects all Michigan Tech residence halls and apartments. In addition, we manage wireless service which is available to all Michigan Tech students, staff, faculty, and their guests at no charge.
Wireless Networks
eduroam
Michigan Tech is a member of eduroam, a wireless network that lets active faculty, staff and students securely connect to the Internet when they travel to other eduroam campuses. The eduroam network shows up on your computers and devices as the wireless SSID "eduroam." Your Michigan Tech username and password are used to connect to the network.
Likewise, visitors from participating schools can log on to eduroam at Michigan Tech with their school credentials; it's another convenient secure wireless option for traveling faculty, staff, students and visitors.
For information on setting up your laptop or mobile device, please visit our eduroam Information article in the knowledge base.
Guest Wireless
The University guest wireless service eliminates the need for visitors to register or have a temporary user name/password. This experience is similar to what you typically find in hotels and coffee shops. Our Support Center contains more information on connecting to Michigan Tech wireless.
Cable TV
SpectrumU Streaming service is provided to all students living in the Heights or campus apartment housing.
Information on cable TV at Michigan Tech
Phone Services
Michigan Tech IT supports a variety of voice services and systems for the campus community. The services offered include both analog and digital telephone service, voicemail, voice-recognition directory services, as well as local and long distance calling plans. You can find more information on phone service in our knowledge base.
Student Phone Service
There are phones available throughout the residence halls in the shared kitchenettes for use by all tenants. Local, domestic, and Canadian long distance calls are free. Voicemail is an included service.
Domain Names
Michigan Tech IT can register additional domain names for departments or researchers on campus looking for a specific or unique domain name. Our cost for domain name registration is passed onto the group requesting the domain name and charged to the University index they provide. We register domain names for a minimum of 5 years at a time. As a registrant of a domain name your rights and responsibilities are outlined by ICANN.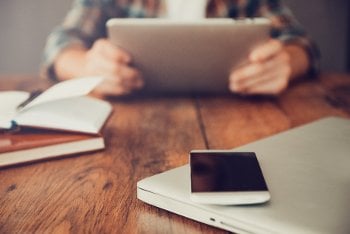 Related Resources
Telcom Resources (Internal use)
Phone and Web Conferencing
Michigan Tech IT provides phone and web conferencing technology to the campus community, including Zoom and facilities in conference rooms throughout the Michigan Tech campus. We offer training and support in the usage of the campus conference rooms, their computer systems and A/V resources.