Michigan Tech IT equips classrooms with technology such as computers, projectors, and lecture capture equipment.
In addition to the lab computers on campus, we maintain all PCs used for instruction in classrooms. Michigan Tech features over 40 classrooms equipped with instructional technology such as computers, projectors, and document imaging tools.
In addition to supporting HuskyCast, our online learning technology, other non-course events can also be recorded to DVD and encoded for online delivery. Our Media Technology Services Department can assist with other services, including DVD transfers, CD/DVD duplications, video encoding and streaming, videotape duplication, location videotaping, and editing services. Contact IT for more information.
EDS (Electronic Display System)
Michigan Tech's Electronic Display System (EDS) provides university announcements, emergency messages, local weather, and news headlines on video monitors across campus. The information is also available on Michigan Tech's Cable TV Channel 23-1/205.
University departments, groups, and student organizations registered by the Student Leadership and Involvement office may request the use of the EDS to display information related to their campus activities. This includes concerts, lectures, sporting and cultural events, and special group meetings.
More information on how to submit an EDS request is here: How to submit information for EDS.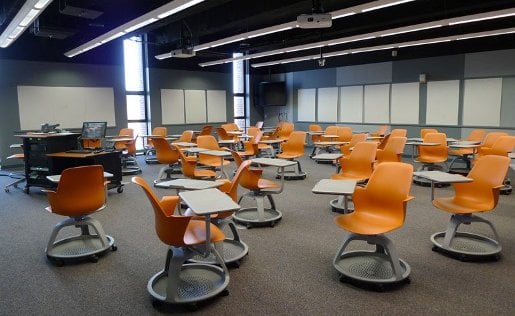 Related Resources
The classroom directory provides capacity and equipment information for the available classrooms on campus.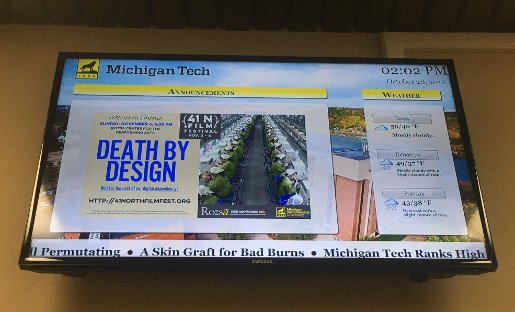 Related Resources