Staff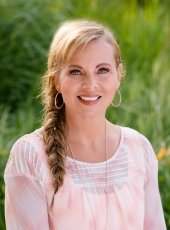 Machel Borsum
Manager of International Student and Scholar Services
Administration Building 202
More About Machel
Machel joined Michigan Technological University in 2014 and currently serves as the Manager of International Student and Scholar Services (ISSS)

In her free time, Machel likes to travel, spend time with family, and enjoy the great outdoors. Over the years, Machel has become the American mom to numerous students. If you ever need a shoulder to lean on or a hug, Machel will make sure she's available.
Specialties
opt@mtu.edu -- anything OPT related should be emailed to this email address
12 Month OPT
24 Month OPT
Parade of Nations Chair
International Student Advising
Assists with International Student Transfers 
Assists with International Student Arrivals 
Assist with reduce course load requests
Laura Givens
Department and Programs Coordinator
Administration Building 200
More About Laura
I love spending time with my family and activities such as hiking, kayaking, snowshoeing and traveling. I enjoy the outdoors and I am always up for a new adventure.
One of the most amazing things about my job is getting to meet so many amazing people from around the world.  I love learning about other cultures and ways of life. My door is always open so please stop by to chat.
Specialties
coordinate International student arrival and orientation
Life@Michigan Tech 
International student advising 
Project development/management and department activities
Passport to the World
Oversees department finances
Administers e-mail alerts/announcements 
Website management 
Parade of Nations Co-chair
Administration Building 200
Specialties
Coordinates J-Scholar Program
International student SEVIS registration
Processes new I-20s for student program extensions, address changes, changing financial support, change of major, change of level, and adding dependents
International student transfers in and out
Processes newly admitted undergraduate I-20 and DS-2019 forms, acceptance letters, and scholarship letters
Assists with international student arrivals
Student Staff
More about Morgan
Third-year materials science and engineering major from Marshall, MI
She loves binge-watching TV shows. Some of her favorites include: CSI, Criminal Minds and Survivor
Morgan is involved in multiple student organizations on campus like Advanced Metalworks Enterprise, MUB Board and Materials United.
More about Via
The fourth-year double majoring in management information systems and marketing from Chennai, India loves trying new food from different cultures and meeting people from different countries. If you see her on campus say Hi!
Via is really into TV shows. Some of her favorites are Brooklyn Nine-Nine, Parks and Rec and Stranger Things.
She's also a Potterhead and loves to read.