Nathir Rawashdeh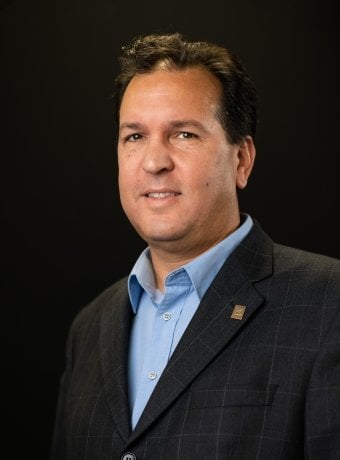 Contact
Tel. 906-487-1611
Office: EERC 411
Assistant Professor, Applied Computing
Affiliated Assistant Professor, Electrical and Computer Engineering
Member, Institute of Computing and Cybersystems (ICC)
Ph.D., Electrical Engineering, University of Kentucky, 2007
MS, Electrical and Computer Engineering, University of Massachusetts, Amherst, 2003
BS, Electrical Engineering, University of Kentucky, 2000
Biography
Nathir Rawashdeh has been a faculty member in the Department of Applied Computing at Michigan Tech, since 2019. Prior, he was an Associate Professor in the Mechatronics Engineering Department at the German Jordanian University, where he spent 10 years. His industrial experience includes 5 years in software development. He was a senior software engineer in the Laser Color Science and Imaging Department, at Lexmark International, Inc. in Lexington, Kentucky, and with MathWorks, Inc. in Natick-Massachusetts working on software quality engineering for embedded DSP programming using MATLAB and Simulink. His research focus is on unmanned vehicle perception, image analysis, control systems, and mechatronics. Dr. Rawashdeh is a Senior Member of the IEEE. He has worked on projects funded by the NSF, Ford, and the European Commission.
Teaching Experience
Programmable Logic Control (PLC)
Digital Electronics
Analog Electronics
Image Processing
Automatic Control Systems
Instrumentation & Measurement
Mechatronics Senior Design
MATLAB Programming
Research Interests
Image Processing;
Autonomous Vehicles Perception;
Mobile Robot Applications;
Mechatronics;
Applied Machine Learning.
Image Processing & Sensors
Autonomous Vehicles & Mobile Robots
Mechatronics
Siemens Cooperates with Education, Alpharetta, Georgia, United States, "Siemens PLC Equipment and Software for Trainer Development", (Advisor Rawashdeh), $5,850 (8/2023, 5/2024).
ORBION Space Technology, "Automatic Control System Implementation for Evergreen Cooling Towers using PLCs", (PI: Rawashdeh), $8,167 (5/2023, 8/2023)

Michigan Tech, Advanced Materials and Manufacturing Tech Forward Grant, "Industry 4.0 Manufacturing Facility for Environmental and Legacy Equipment Monitoring", (PI: Nguyen, Co-PI: Rawashdeh), $9,882 (4/2023, 6/2024)
NSF 18-513 Major Research Instrumentation Program, "MRI: Acquisition of a GPU-accelerated cluster for research, training and outreach", (PI: KC, SP: Rawashdeh), $432,111 (10/2022, 09/2024).
NSF REU Site, #2050739, "TECH SCEnE – Technology, Science, and Community Engagement in Engineering", (PI: Rao, SP: Rawashdeh), $358,920 (3/2021-2/2024).
Ford Motor Co., "Machine Vision Trailering", (PI: Rawashdeh). $120,000 (5/2021-6/2022).
Association for Iron & Steel Technology (AIST), "Teaching Industry 4.0 to Mechanical Engineering Technology Students in the Pilot-Scale Metal/Steel Processing Facilities at Michigan Tech", (PI: Labyak, Co-PI: Rawashdeh), $25,000 (9/2021-9/2024)
Institute of Computing and Cybersystems (ICC) Paul Williams Seed Grant, Michigan Tech, "A Tele-operated Mobile Robot for Sterilizing Indoor Spaces using UV Light", (PI: Rawashdeh), $10,000 (4/2020-9/2020)
Ford Motor Co., "Trailer Angle Detection Using Multiple Automotive Radars", (PI: Fuhrmann, Co-PI: Rawashdeh), $202,567 (01/2019-03/2021)
Michigan Tech, College of Computing, "Research Seed Funding", (PI: Rawashdeh), $144,740 (8/2019-9/2022).
European Commission, 51668-TEMPUS-1-2011-1-DETEMPUS-JPCR, "Development of Joint International Master Degree and Life Long Learning Framework in Mechatronics", (PI: Biesenbach at HS Bochum, Co-PI: Rawashdeh at German Jordanian University), Euro 1 million, $1,150,000 (10/2011-11/2014)