Nathir Rawashdeh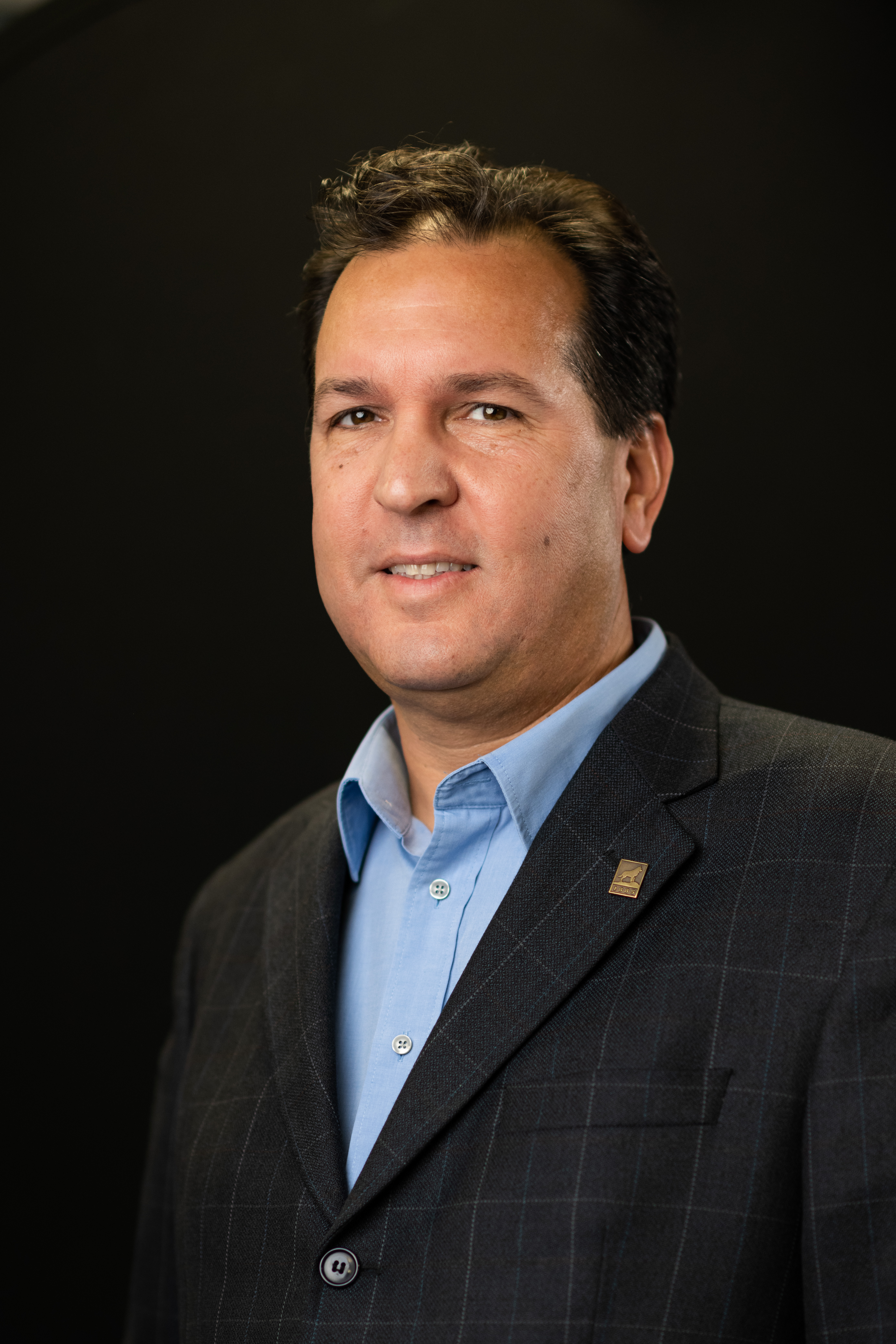 Contact
Tel. 906-487-1611
Office: EERC 411
Assistant Professor, Dept. of Applied Computing
Affiliated Assistant Professor, Dept. of Electrical and Computer Engineering
Member, Institute of Computing and Cybersystems (ICC)
Ph.D., Electrical Engineering, University of Kentucky, 2007
MS, Electrical and Computer Engineering, University of Massachusetts, Amherst, 2003
BS, Electrical Engineering, University of Kentucky, 2000
Biography
Nathir Rawashdeh joined the College of Computing, and Department of Applied Computing faculty in August 2019. Prior to this appointment, he was an associate professor in the Mechatronics Engineering Department at the German Jordanian University, where he spent 10 years. He was a senior software engineer in the Laser Color Science and Imaging Department, at Lexmark International, Inc. in Lexington-Kentucky for 2.5 years. Between 2000 and 2003, he was with The MathWorks, Inc. in Natick-Massachusetts working on software quality engineering for embedded DSP programming using MATLAB and Simulink. His research focus is on unmanned vehicles and image analysis. Dr. Rawashdeh is a Senior Member of the IEEE.
Teaching Experience
Programmable Logic Control (PLC)
Digital Electronics
Analog Electronics
Image Processing
Automatic Control Systems
Instrumentation & Measurement
Mechatronics Senior Design
MATLAB Programming
Research Interests
Image Processing;
Autonomous Vehicles Perception;
Mobile Robot Applications;
Mechatronics;
Applied Machine Learning.
Image Processing & Sensors
Abdelal, Q., Assaf, M. N., Al-Rawabdeh, A., Arabasi, S., & Rawashdeh, N. A. (2022). Assessment of Sentinel-2 and Landsat-8 OLI for Small-Scale Inland Water Quality Modeling and Monitoring Based on Handheld Hyperspectral Ground Truthing. Journal of Sensors, 2022.

AM Atieh, NA Rawashdeh, AN AlHazaa,

"Evaluation of surface roughness by image processing of a shot-peened, TIG-welded aluminum 6061-T6 alloy: An experimental case study", Materials, MDPI 2018

NA Rawashdeh, JM Abu-Khalaf, W Khraisat, SS Al-Hourani,

"A visual inspection system of glass ampoule packaging defects: effect of lighting configurations",

International Journal of Computer Integrated Manufacturing, Taylor & Francis 2018.

N Rawashdeh, M Aladem, S Baek, S Rawashdeh,

"Scene Structure Classification as Preprocessing for Feature-Based Visual Odometry", Int. Journal of Passenger Cars, SAE 2018

NA Rawashdeh, OA Rawashdeh, BH Sababha,

"Vision-based sensing of UAV attitude and altitude from downward in-flight images",

Journal of Vibr. and Control, SAGE 2015

N Rawashdeh, D Lau, S Love, K Donohue, "Moiré Analysis for Assessment of Line Registration Quality",

Journal of Imaging Science and Technology, SIS&T 2007

NA Rawashdeh, ST Love, KD Donohue, "Hierarchical Image Segmentation by Structural Content", Journal of Software, Academy Publisher 2008
Autonomous Vehicles & Mobile Robots
Nathir A. Rawashdeh, Jeremy P. Bos, and Nader J. Abu-Alrub "Camera–Lidar sensor fusion for drivable area detection in winter weather using convolutional neural networks," Optical Engineering 62(3), 031202 (14 October 2022). https://doi.org/10.1117/1.OE.62.3.031202
Nader J. Abu-Alrub, Albara D. Abu-Shaqra, Nathir A. Rawashdeh, "Compact CNN-based road weather condition detection by grayscale image band for ADAS," Proc. SPIE 12115, Autonomous Systems: Sensors, Processing and Security for Ground, Air, Sea and Space Vehicles and Infrastructure 2022, 121150L (6 June 2022).

Alireza Mohammadi, Austin Kucharski, Nathir Rawashdeh, "UVC and far-UVC light disinfection ground robot design for sterilizing the Coronavirus on vertical surfaces," Proc. SPIE 12115, Autonomous Systems: Sensors, Processing and Security for Ground, Air, Sea and Space Vehicles and Infrastructure 2022, 1211509 (6 June 2022).
Albara D. Abu-Shaqra, Nader J. Abu-Alrub, Nathir A. Rawashdeh, "Object detection in degraded LiDAR signals by synthetic snowfall noise for autonomous driving," Proc. SPIE 12115, Autonomous Systems: Sensors, Processing and Security for Ground, Air, Sea and Space Vehicles and Infrastructure 2022, 121150K (6 June 2022).

NA Rawashdeh, JP Bos, NJ Abu-Alrub,

"Drivable path detection using CNN sensor fusion for autonomous driving in the snow", Autonomous Systems: Sensors, Processing, and Security for Vehicles and Infrastructure, SPIE 2021
N. A. Rawashdeh, H. Alwanni, N. S. Ali, B. Al Afghani, "Control Design of an Office Mail Delivery Robot Based on the Festo Robotino Platform", American Society of Engineering Education (ASEE), North Central Section Spring Conference 2019, Grand Rapids, MI, USA, 2019/3

NA Rawashdeh, RM Haddad, OA Jadallah, AE To'ma,

"A person-following robotic cart controlled via a smartphone application: design and evaluation",

International Conference on Research and Education in Mechatronics, IEEE Xplore 2017

NA Rawashdeh, HT Jasim, "

Multi-sensor Input Path Planning for an Autonomous Ground Vehicle",

International Symposium on Mechatronics and its Applications, IEEE Xplore 2013
Mechatronics
B. Piechocki, C. Spitzner, N. Karanam, T. Winter, A. Sergeyev, M. Gauthier, N. Rawashdeh,"Operation of a Controllable Force-sensing Industrial Pneumatic Parallel Gripper System", 2022 American Society for Engineering Education (ASEE) Conference for Industry and Education Collaboration (CIEC), Tempe, AZ Feb. 4-11 2022, ASEE.


L Salameen, A Estatieh, S Darbisi, T Tutunji, N Rawashdeh,

"Interfacing Computing Platforms for Dynamic Control and Identification of an Industrial KUKA Robot Arm", International Conference on Research and Education in Mechatronics, IEEE Xplore 2021
P. Hazaveh, A. Sergeyev, N. Rawashdeh, "Mechatronics Bachelor Curriculum Development in Light of Industry 4.0 Technology Needs: Contrasting United States and German University Curricula", Conference for Industry and Education Collaboration (CIEC), Tempe, AZ Feb. 4-11 2022, ASEE.

NA Rawashdeh, TA Tutunji, MB Younis,

"Development of a Jordanian-European double degree master program in mechatronics engineering", International Conference on Research and Education in Mechatronics, IEEE Xplore 2014

N. A. Rawashdeh, M. Loffler-Mang,

"Establishment of mechatronics engineering professional groups in Jordan",

Europe-Asia Congress on and Research and Education in Mechatronics, IEEE Xplore 2012

N. Rawashdeh, M. Nazzal, H. Kaylani, H. Loose, "Mechatronics Engineering Curriculum Enhancement at the German Jordanian University", Int. Conf. on Research and Education in Mechatronics (REM), Ostrava, Czech Republic,

2010
NSF 18-513 Major Research Instrumentation Program,

"

MRI

: Acquisition of a GPU-accelerated cluster for research, training and outreach", (PI: KC, SP: Rawashdeh), $432,111 (10/2022, 09/2024).
NSF REU Site, #2050739, "TECH SCEnE – Technology, Science, and Community Engagement in Engineering", (PI: Rao, SP: Rawashdeh), $358,920 (3/2021-2/2024).
Ford Motor Co., "Machine Vision Trailering", (PI: Rawashdeh). $120,000 (5/2021-6/2022).
Association for Iron & Steel Technology (AIST), "Teaching Industry 4.0 to Mechanical Engineering Technology Students in the Pilot-Scale Metal/Steel Processing Facilities at Michigan Tech", (PI: Labyak, Co-PI: Rawashdeh), $25,000 (9/2021-9/2024)
Institute of Computing and Cybersystems (ICC) Paul Williams Seed Grant, Michigan Tech, "A Tele-operated Mobile Robot for Sterilizing Indoor Spaces using UV Light", (PI: Rawashdeh), $10,000 (4/2020-9/2020)
Ford Motor Co., "Trailer Angle Detection Using Multiple Automotive Radars", (PI: Fuhrmann, Co-PI: Rawashdeh), $202,567 (01/2019-03/2021)
Michigan Technological University, College of Computing, "Research Seed Funding", (PI: Rawashdeh), $144,740 (8/2019-9/2022).
European Commission, 51668-TEMPUS-1-2011-1-DETEMPUS-JPCR, "Development of Joint International Master Degree and Life Long Learning Framework in Mechatronics", (PI: Biesenbach at HS Bochum, Co-PI: Rawashdeh at German Jordanian University), Euro 1 million, $1,150,000 (10/2011-11/2014)