Mary H. Durfee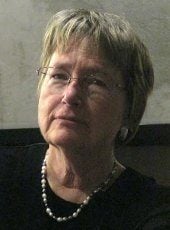 "Good things come in small packages—you can get a GREAT liberal arts education from us. Our graduates get jobs and enroll in fine graduate programs at universities like Yale, Michigan, and Johns Hopkins."
—Mary Durfee
Contact
PhD, Cornell University, 1990
MA, Cornell, 1984
BA, University of Colorado, 1974
Biography
My first love is teaching undergraduates, though I have worked with many graduate students as well. I'm proud to me a member of Tech's Teaching Academy of Excellence. I try to bring my research into my teaching to keep things lively and up-to-date.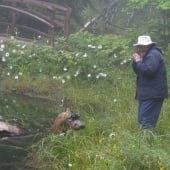 Links of Interest
Areas of Expertise
Great Lakes of North America
International Law
Malta
Scholarship of Pedagogy
Arctic Affairs
Fulbright 10 mo in Malta and a follow on grant. US Dept of State
NSF IGERT (~4 million) co-pi now complete, NSF Grant No. DGE 0333401
Fulbright to Hungary for Fall 2014, Sponsored by Corvinus University of Budapest and by the Hungarian Institute for International Affairs.
"Information Transparency and the Evolution of US-Canada Relations." Paper for 2010 annual meeting of the International Studies Association, New Orleans.Feb. 6-20, 2010.
The U.S. Presidential Elections, Mediterranean Academy of Diplomacy, University of Malta, May 7, 2012
University of Rostock, Germany, June 14, 2012.
Public Lecture, Alworth Institute, University of Minnesota, Duluth, "Why Obama Won the Peace Prize. Nov 2011.
Invited speaker, "Policy Frameworks for Great Lakes Environmental Problems." Symposium on the Great Lakes, September 2006, Western Michigan University.
Nuclear Waste Management in Finland
Pan American Biofuels and Bioenergy Sustainability
Guidance Documents on Chemicals and the Environment: Socioeconomic Factors and Analysis for Pesticides Management
SS3600 US Foreign Policy
SS3610 International Law
SS46/5610 Environmental Diplomacy and Law
SS2635 Comparative Politics