Earn Your Online Master's Degree or PhD in Civil Engineering at One of the Top Civil Engineering Colleges in the Country.
Civil engineers are not only unsung heroes, but also the backbone of any modern society. We rely on them to find durable, safe, and sustainable solutions to common and complex problems, such as deteriorating infrastructure, traffic congestion, energy needs, pollution, and so much more. Earning your online master's degree in civil engineering or a civil engineering PhD from Michigan Technological University will prepare you to enter this fast-growing field where you can make an impact on millions of lives.
When you earn an online civil engineering degree from Michigan Tech, you'll join a supportive community of leading researchers, dedicated peers, and successful alumni who will both inspire and challenge you. The personal and professional connections you make will help you establish a community and grow throughout your career.
Earning your online MS or PhD in civil engineering at Michigan Tech means graduating from one of the best accredited online colleges in Michigan. The national recognition of our online civil engineering program will open up diverse career pathways for you.
Specialize Your Online Graduate Program.
Civil engineering is a broad field with many career opportunities. That's why our online degree offers two specialized areas to help you tailor your educational experience to your ideal career.
Choose a Structural Engineering Focus.
If you're interested in designing, building, analyzing, and even leading advanced civil and structural engineering projects around the globe, our online master's in civil engineering with a focus on structural engineering is perfect for you. Alternatively, go further with a PhD in this focus area. In these degrees, you'll examine advanced structural engineering theory, structural analysis, and material dynamics. You'll dig deeper into building code and analyze the materials that create our world.
Visit our program website for more details about our curriculum.
Choose a Water Resources Engineering Focus.
Maybe you're interested in working with the most abundant and precious natural resource on the planet: water. In our online master's or PhD in civil engineering with a focus on water resources engineering, you'll apply advanced design and modeling techniques in hydraulics and hydrology. You'll examine climate change adaptation, water supply reliability and affordability, ecosystem restoration, and other topics critical in today's changing world.
In short, this graduate program will provide you with the expertise to design, plan, and manage advanced water resources projects to protect and use water in sustainable ways.
Visit our program website for more details about our curriculum.
Why Earn Your Online Degree in Civil Engineering at Michigan Tech?
There are many reasons why Michigan Tech is ranked as one of the top universities in the country for engineering and STEM. From our close-knit community of peers and alumni to the dedication of our faculty, our online MS in civil engineering and online PhD in civil engineering programs are about empowering students and making a positive difference locally, nationally, and globally.
Here are more reasons that we're one of the top online civil engineering programs in the nation.
Flexibility and freedom. Online civil engineering degree students take the same courses as in-person students and have the same opportunities to meet one-on-one with faculty and peers to make lasting connections.
Distinguished faculty. Students will work with world-renowned online civil engineering degree faculty mentors who bring their vast experience in the field to the coursework.
Career preparation. Our online master's degree program features coursework in a variety of civil engineering topics. Specialize in water resources engineering or structural engineering.
Make a Real Impact on the World.
Michigan Tech is famous around the world for its dedication to innovation in engineering and science. Our online civil engineering program ensures that graduates are prepared not only for today's problems but also for tomorrow's. Whether it's climate change adaptation or urban redevelopment, our online civil engineering degree students are making positive changes in the world every day and helping millions of people around the globe.
Learn more about ongoing research in civil, environmental, and geospatial engineering at Michigan Tech.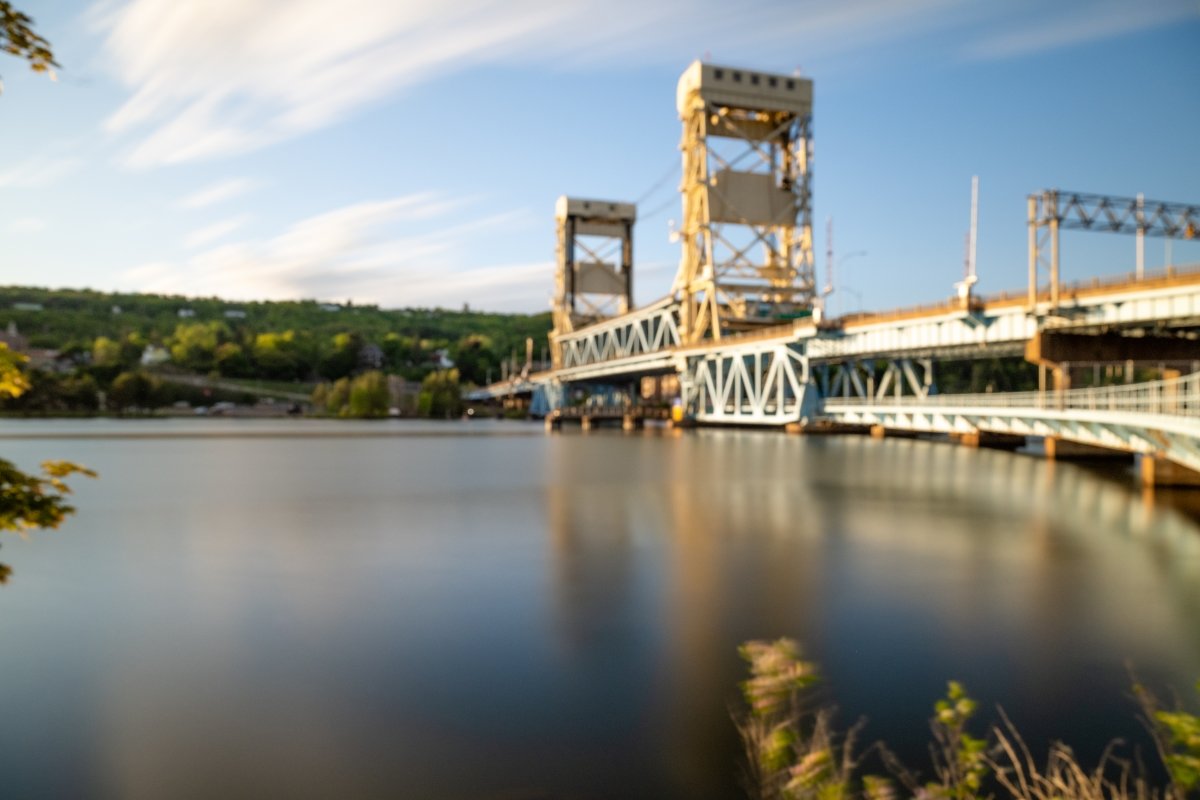 "An online MSCE with a water resources focus provides me with the flexibility to further focus my education into my desired field of study and continue with my full-time job. Thus, allowing me to multitask the advancement of my career with experience and education. Once a Husky, always a Husky!"
What Can You Do with an Online Master's or PhD in Civil Engineering?
Civil engineers design, create, and maintain the structures that support our communities, states, and country. They work to engineer sustainable solutions to deteriorating infrastructure, traffic congestion, society's energy needs, urban redevelopment, community planning, and risks posed by natural hazards such as floods and earthquakes. They revitalize failing infrastructure, protect our water resources, and plan entire communities. They do all these tasks with an eye toward sustainability and equity. And for their expertise, diligence, and creativity, they get paid well.
With an online MS in civil engineering from Michigan Tech, you'll be qualified for leadership and managerial positions in some of the fastest-growing fields in engineering.
is the median annual salary for civil engineers.

is the median annual salary for civil engineers in the top 10%.
Some Popular Civil Engineering Careers
Transportation engineer
City Planner
Project engineer
Traffic engineer
Water resources engineer
Structural engineer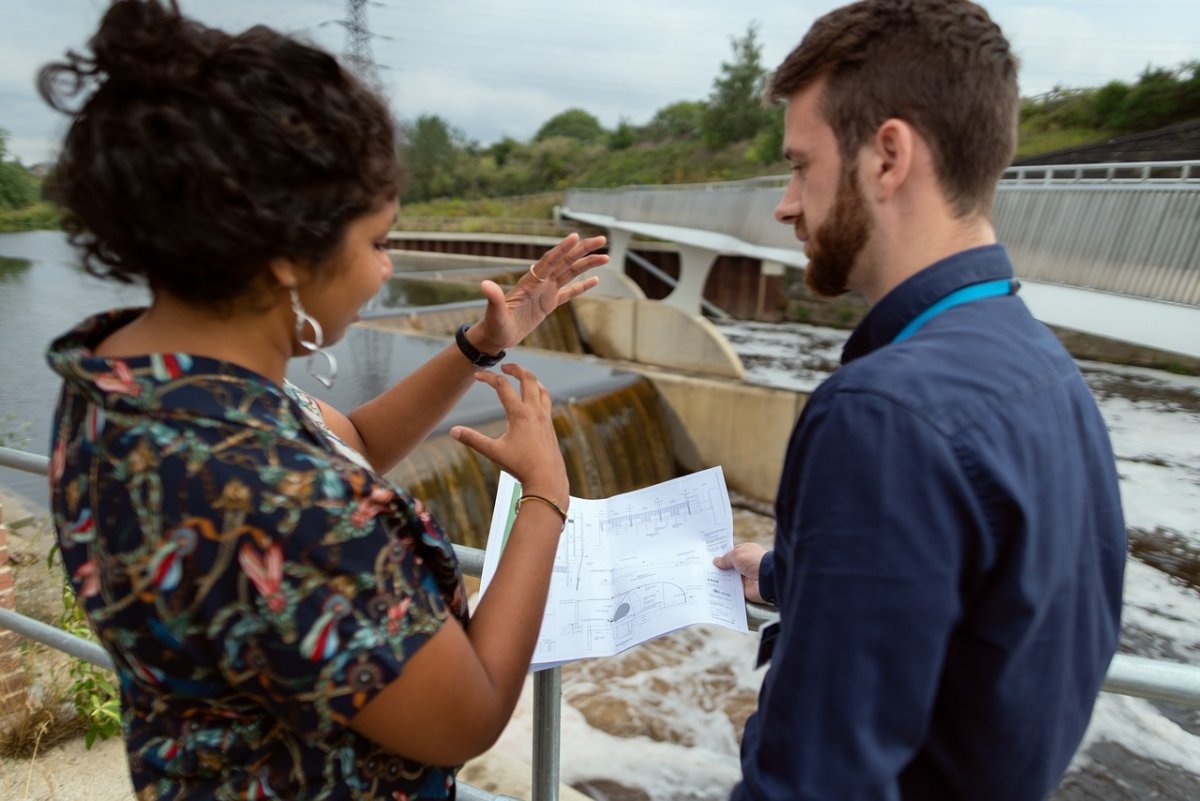 Learn About Financial Aid Options
Get Started on Your Online Civil Engineering Degree.
Take the next step on your journey to earning an online civil engineering master's degree at Michigan Tech. We are here to answer your questions and to help you succeed in your online program.