Arjang Roshan-Rouz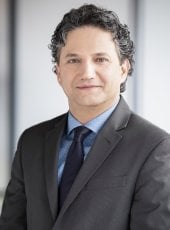 BS Electrical Engineering 1992
Arjang Roshan-Rouz received the degree Bachelor of Science in Electrical Engineering from Michigan Tech in 1992. Early in his career he worked for both Bosch North America and the Ford Motor Company. He holds an Executive MBA degree from the Broad School of Business at Michigan State University, and he is also a graduate of the Executive Program at the University of Michigan Ross School of Business.
Mr. Roshan has 25 years of international executive experience in managing and growing businesses in industries related to automotive, specialty chemicals, material technology, and electronics, in addition to managing businesses in Asia-Pacific and Europe while living in these regions. From 1998 to 2016 he worked for Umicore, a global materials technology group, managing various businesses and ventures. He was Senior Vice President for Energy & Surface Technologies while based in Belgium, and prior to this appointment was Senior Vice President of the Automotive Catalysts Division in the Asia-Pacific region. Throughout his executive tenure, Mr. Roshan has established a track record of success in sustainably growing businesses in various markets including Asia-Pacific, Europe and North America, along with transforming underperforming global ventures.
In February 2016 Mr. Roshan was appointed President and Chief Executive Officer of 5N Plus, Inc., in Montreal, Quebec, a leading producer of engineered materials for various industries, including pharmaceutical, healthcare, renewable energy, aerospace, security, sensing, and imaging.
From the Michigan Tech Electrical and Computer Engineering Academy induction ceremony on August 1, 2018.