Michael A. Pulick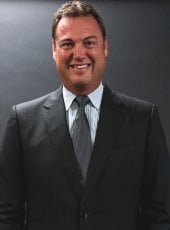 BS Electrical Engineering
Michael Pulick grew up in Livonia, Michigan, with three siblings that all went on to become engineers after attending Michigan Technological University. He graduated from Michigan Tech in 1986 with the degree Bachelor of Science in Electrical Engineering. He later received the degree Master of Business Administration from the University of Chicago.
Mr. Pulick spent the first twelve years of his career at General Electric (GE), working in a number of divisions including Appliances, Medical Systems, Motors, and Industrial Systems. He also completed GE's Manufacturing Management Program.
In 1999, Pulick joined W.W. Grainger, Inc., North America's leading broad line supplier of maintenance, repair and operating products. In his time at Grainger, he held a number of roles with increased responsibility including Vice President, Product Management; Senior Vice President of Customer Service; President, Grainger U.S.; and President, Grainger International.
In 2015, Pulick joined the private equity firm Warburg Pincus as an advisor for the Industrial and Business Service sector. He currently serves on the Board of Directors for Wencor Group.
Throughout his career, Pulick has been passionate about exposing STEM students and professionals to business, financial and leadership experiences. Currently, he serves on the Dean's Advisory Council for the Michigan Tech School of Business and Economics. Previously, Pulick served as a member of the Illinois Institute of Technology Board of Trustees and as a board member for Junior Achievement of Chicago.
From the Michigan Tech Electrical and Computer Engineering Academy induction ceremony on August 1, 2018.