Paul R. Fulton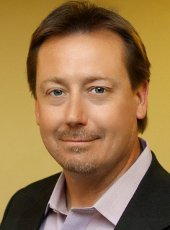 BS Electrical Engineering 1984
As Chief Executive Officer of Zentri, Paul Fulton is radically changing the way product companies deliver secure mobile and cloud connected products that deliver rich connected experiences. Zentri provides its over 1400 customers with cloud based DMS, secure client software, mobile APIs, and certified BTE and Wi-Fi modules.
Prior to Zentri, Paul joined Cisco as an executive with the acquisition of Orative Corporation. During his tenure with the company, Paul was the GM of the Prosumer Business Unit providing SaaS based Video services and professional Flip Video Cameras, the GM of the Smart Home Business Unit providing residential energy products and services, and the Endpoint Services Business Unit, providing secure software and services for mobile devices. Paul also held high level market development, product management, and strategy roles, collaborating globally across the company to drive businesses of over $2.3B.
As the President and CEO of Orative Corporation, Paul led the venture-backed company from inception to the market leader in collaborative mobile telephony software. Orative was recognized with several awards including best product of the year and was a finalist in the global 3GSM awards.Paul founded Orative during his Executive in Residence tenure at Mayfield, a prominent Silicon Valley venture capital firm.
Prior to joining Mayfield, Paul was Vice President and General Manager of 3Com Wireless Division where he spearheaded the company's entry into wireless markets. Paul built and led the team that was key in making Wi-Fi a global market success. In his earlier career, Paul served key management roles at companies such as Compaq Computer and Texas Instruments, and co-founded a successful wireless communications product company.
A graduate of the Michigan Technological University, Mr. Fulton has testified before the United States Congress and the Federal Communications Committee on wireless matters and holds numerous communications related patents.
Excerpted from the Electrical and Computer Engineering Academy induction ceremony program August 2016