Michael Whitens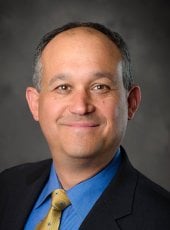 BS Electrical Engineering 1985
An automotive industry veteran with over 29 years of experience Mike has spent the majority of his career at Ford Motor Company in various Body Engineering disciplines. On July 1, 2014, Mike was named Global Director for Ford's Vehicle and Enterprise Sciences, Ford's Research and Innovation Center. Previously, Mike served as Engineering Director responsible for leading Global Ford Body Interior Engineering. In this capacity he was responsible for Global design and development of Ford Interior systems from concept to customer. A recognized industry leader in the development of automotive interiors he and his teams have received various industry technical awards (PACE, Society of Plastic Engineers etc.), as well as numerous patents for component innovation, new material development and interior execution. Mike has also been the recipient of several quality awards, including national recognition for "U.S. Design for 6-Sigma".
Mr. Whitens is currently a member of the Board of Directors for the Society of Plastic Engineers (SPE) Automotive Division and a member of MTU's External Advisory Board for the Department of Electrical and Computer Engineering since 2013
Over the years Mike has realized that not only is innovation both challenging and rewarding, but also that the more you learn the more you don't know; The drive to "be the best and be able to prove it" is what keeps him going at work every day.
He is blessed with a wonderful family. His wife Jeanne works at Ford in Powertrain Engineering, and he has two energetic children—Rachel, 18 and Tyler, six. They enjoy both participating in and watching many sports, traveling and history.
Mike was born and raised in Hermansville, MI, only two and a half hours from Houghton. He received a Bachelor's of Science in Electrical Engineering from Michigan Technological University in 1985, and Engineering Management Master's degree from Wayne State University in 1998.