Jon E. Jipping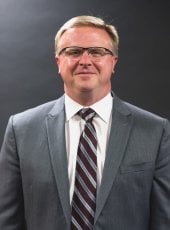 MS Electrical Engineering 1991
Mr. Jipping earned the degree Bachelor of Science in Electrical Engineering from Calvin College in 1988, and the degree Master of Science in Electrical Engineering, concentrating in power systems, from Michigan Technological University in 1991. He is a registered professional engineer in the state of Michigan.
Early in his career, Jipping joined Detroit Edison, where he held positions of increasing responsibility in transmission operations and planning, and received the company's Sarah Sheridan Award for exceptional customer service in the deployment of new technology for an industrial customer. He is currently executive vice president and chief operating officer for ITC Holdings Corp. There, he is responsible for system operations, planning engineering, supply chain, field construction and maintenance and information technology. Jipping is one of the original employees to start ITC in 2003, beginning his tenure as director of engineering. He rose to vice president of engineering and subsequently senior vice president of engineering.
Jipping is currently serving as chair of the External Advisory Board of Michigan Tech's College of Engineering and is a former member and chair of the External Advisory Committee for the Department of Electrical and Computer Engineering. Jon has served on industry boards and committees with the Edison Electric Institute, the Electric Power Research Institute, and the North American Transmission Forum.
From the Michigan Tech Electrical and Computer Engineering Academy induction ceremony on August 1, 2018.