David J. Brule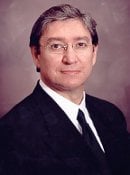 BS Electrical Engineering 1972
Service is in the nature of David J. Brule, Sr, president and CEO of Northern Star Industries in Iron Mountain. He has served with Friends of Handicapped People, the Interlochen Arts Academy Presidents Council, the Dickinson-Area Catholic School Board, and the Iron Mountain- Kingsford Rotary Club. Additionally, he has served on the board of directors of the First National Bank of Iron Mountain and as director of the UP Construction Labor- Management Council.
Brule earned a bachelor's degree in electrical engineering from Michigan Tech in 1972. He began his career while still at Tech in 1971 as a division engineer with Wisconsin Public Service in Green Bay. He joined M. J. Electric in 1973 as a project engineer, working up to his appointment as president and CEO in 1991. He continued as president of the company after it was acquired by Exelon Infrastructure Services in 2000. He was inducted into the ECE Academy in 1996.
Recently, Brule made a major contribution to support the Dennis Wiitanen Professorship in Electric Power Systems. This professorship, currently held by Bruce A. Mork, was established to underline the importance of power systems, a passion Mork shares. Brule is also a former member of the Board of Trustees and recently generously donated to create the John Rovano Plaza outside the Van Pelt and Opie Library.
Excerpted from the Electrical and Computer Engineering newsletter The Circuit for Spring of 2014