William Murchie, PE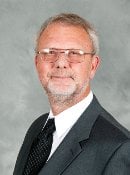 BS Civil Engineering 1976
A native of Gladstone, Michigan, William Murchie received his baccalaureate degree in civil engineering from Michigan Tech in 1976. Following graduation, he worked as a design engineer, project engineer and project manager for Edmands Engineering, Inc. (now part of Wade Trim Group) in Bay City, Michigan. In 1982, he moved to Florida and worked for consulting firms in the Bradenton-Sarasota area before co-founding AM Engineering, Inc. in Sarasota in early 1986. In addition to serving as president and utility engineer for AM Engineering, Inc. he founded or co-founded several other companies in the leasing, utility operations and document imaging industries. The work Mr. Murchie has done since graduation has been entirely in the utility engineering area and has included design of numerous water and wastewater treatment plants as well as related pumping, distribution and collection infrastructure. Hydraulic modeling has also been a major portion of his utility experience. AM Engineering, Inc. grew to over 20 employees prior to it being sold to two coworkers in 2004.
He is a licensed Professional Engineer in Michigan and Florida and has been active in professional societies, serving on various committees with the Florida Engineering Society and Sarasota County. In 1985 he cofounded and served as an officer in the Suncoast Branch of the American Society of Civil Engineers. In 1991, he was the recipient of the Outstanding Service Award from the Myakka Chapter of the Florida Engineering Society, and in 1993 was named Engineer of the Year by the same organization.
In 2007, Bill semi retired from engineering and moved with his wife, Suzanne, to their home in the Florida Keys.
He works part time at engineering for his company Murchkey Utility Engineering, LLC, but spends much of his time enjoying fishing, boating and traveling. Bill and Suzanne have three children: Paul, David, and Alicia, and they also have one granddaughter.