William H. Leder, PE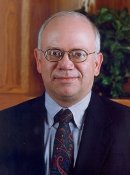 BS Civil Engineering 1968
Mr. William Leder, a Principal with the transportation consulting firm of Lea+Elliott, possesses a 29-year career in the planning and design of airports. He holds a baccalaureate degree in civil engineering from Michigan Tech and went on to attain a master's in transportation systems from the Massachusetts Institute of Technology in 1970.
He has been active in the Air Transport Division of the American Society of Civil Engineers since 1987 and is the author of several published papers on airport landside planning and design. In addition to being Principal-in-Charge of a team of Lea+Elliott engineers and managing several large airport and transit projects, Bill is the regional director in charge of Lea+Elliot's California office, which he opened in 1995. He is an Executive Vice-President and serves on the Board of Directors of Lea+Elliot, Inc., an employee-owned firm of 80 persons.
Before joining Lea+Elliott, Bill was Deputy Executive Director of the Dallas-Fort Worth International Airport, where he directed planning, design, and construction of public works improvements with a capital budget of $200 million per year. As Deputy Executive Director, he managed the administrative and fiscal aspects of the public agency with 1,100 employees. Bill and his wife, Jerri Gray, reside in Walnut Creek, California.
From 1999 Induction to the Civil and Environmental Engineering Academy