Richard G. Timmons, PE, PS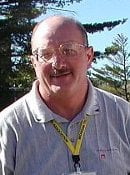 BS Civil Engineering 1969
Richard G. Timmons earned his baccalaureate degree in civil engineering from Michigan Tech in 1969. Following graduation he served for two years in the U.S. Army. In 1971 he joined Atwell-Hicks, Inc., a full service civil and environmental engineering consulting firm based in southeast Michigan. In his 35 years of service with the company he rose to the level of Vice President and managing principal. He was actively involved with the overall management and direction of the firm and was directly responsible for the management of engineering services. He was instrumental in Atwell-Hicks' expansion of operations in the Midwestern United States.
Mr. Timmons is licensed as a Professional Engineer in Michigan, Illinois, Indiana, and Ohio. He is also licensed as a Professional Land Surveyor in Michigan. He is a member of the American Society of Civil Engineers, the Michigan Society of Professional Engineers, and the Michigan Society of Professional Surveyors. He has also been a member of numerous community/government organizations including the Pittsfield Township Planning Commission and the Pittsfield Township Zoning Board of Appeals.
Mr. Timmons is currently serving as a Trustee of the Michigan Tech Fund and as a Director of the Michigan Tech Alumni Association. While at Michigan Tech he was active in intramural sports and a member of the Sigma Rho fraternity.
Richard resides in Saline, Michigan with his wife, Kathy. They have two daughters, Kelly and Jennifer.
From 2005 Induction to the Civil and Environmental Engineering Academy