M. Keith Kaufman, PhD, PE, FPCI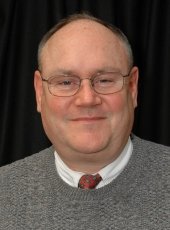 BS Civil Engineering 1984
Dr. Keith Kaufman graduated from Michigan Tech in 1984 with a baccalaureate degree in civil engineering. Upon graduation, he continued his studies at Purdue University, obtaining a master's in civil engineering in 1986 and a PhD in structural engineering in 1989. Keith's ground-breaking research in high-strength concrete for concrete bridge girders launched a successful career as a bridge engineer and prestressed concrete expert. He joined CH2M Hill in Corvallis, OR, where he advanced to Senior Bridge Engineer, leading seismic retrofits and load ratings for post-tensioned bridges. In 1999, Keith shifted back to his construction roots and joined Knife River Prestress in Harrisburg, Oregon. As the Chief Engineer, Keith developed cost-effective precast alternatives for projects, and he pushed the limits for long-span bridge girder transportation and installation with innovative solutions.
Keith's passion for learning kept him active in professional and academic work. As a Fellow of the Precast/Prestressed Concrete Institute (PCI), Keith freely gave his time and knowledge serving on several committees. He was a registered Professional Engineer in Alaska, Oregon, and California and an Adjunct Professor at Oregon State University. In his teaching of prestressed concrete design, he motivated his students with his practical experiences. He led several OSU teams to the PCI Big Beam Student Competition, winning the National Championship in 2006, 2009, 2011, and 2014. Under his leadership, OSU dominated the northwest region for almost 20 years. He will be remembered for his remarkable record and legacy of sustained achievement. His students greatly respected him and benefited from him as an instructor, mentor, and team coach.
A 'Husky' at heart, Keith continued his connections with Michigan Tech throughout the years. His input into Tech's prestressed concrete course and bridge design course has been invaluable in providing the 'real-world' experience in the classroom. His engagement brought a sense of community to a specialized industry and inspired colleagues and students throughout the world.