Kristine M. Krause, PE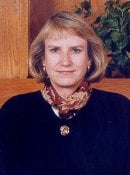 BS Civil Engineering 1976
Kristine M. Krause, Vice President of the Fossil Operations Business Unit of Wisconsin Electric, received a baccalaureate degree in civil engineering from Michigan Tech in 1976. She went on to earn a master's of civil engineering from Marquette University, and a master's of business administration from the University of Wisconsin-Milwaukee. During her years at Michigan Tech she was active in the ASCE student chapter, the Keweenaw Symphony Orchestra, the Michigan Tech Jazz Band and Pep Band, and was a member of the sailing club.
Upon receiving her baccalaureate degree, she was a design engineer in the transmission group of Allegheny Power Service Corporation in Greensboro, Pennsylvania. She then joined Wisconsin Electric Power Company as a design engineer in Power Plant Betterment in 1978. Ms. Krause held various positions in power plant engineering, construction, maintenance and operations until 1992, when she was named Manager of the Valley Power Plant and Steam Services. She was named Vice President of Fossil Operations in 1994.
Ms. Krause serves on the Industrial Advisory Board of the School of Civil and Environmental Engineering at Marquette University, the Next Generation Committee of St. Catherine's Residence for Women, and a member of the board of directors of Riveredge Nature Center. She is also a member of the American Society of Civil Engineers.
Kris has been an active Michigan Tech alumni, frequently participating in the Women and Minorities in Engineering programs, as a member of the Mining Industrial Advisory Board, a member of the President's Club, and has served as a guest speaker for the Ethics in Engineering lecture. Kris and her husband, Scott Patulski, reside in Fox Point, Wisconsin.
From 1997 Induction to the Civil and Environmental Engineering Academy