Kim M. Lobdell, PE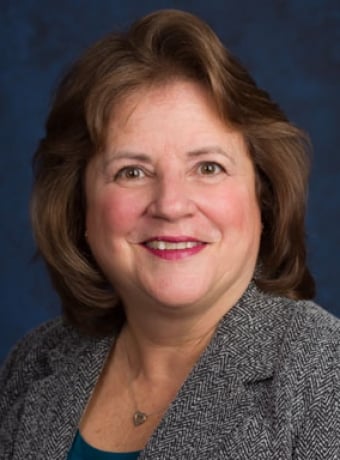 BS Civil Engineering 1979
Kim Lobdell is the founder and president of KL Engineering, a civil engineering firm with four offices in Wisconsin. The company specializes in transportation projects and employs 75.
Lobdell's career path began at Michigan Tech, where she earned a bachelor's in civil engineering in 1979.
"Michigan Tech totally prepared me for the technical side of my career," she said. "I always felt confident in my engineering skills, and even if I didn't know the answer, I knew where to look to get started solving problems on my own."
Lobdell's first job after graduation was at General Motor's Oldsmobile Division as a plant engineer responsible for site development and the hazardous waste program.
After experiencing life working for a large corporation, she decided to follow her heart by taking a job at a small consulting firm in Wyoming. "I took a large cut in pay and benefits, but I was happy solving transportation problems, working with lots of public agencies, and learning things on my own."
Working for the small firm set a foundation for the rest of Lobdell's career. She also added a master's in business administration from the University of Wyoming in 1986.
Lobdell, her husband, Alan '79 (Forestry), and their children decided to move back to the Midwest in 1987. She worked for Mead-Hunt, a mid-sized engineering firm located in Madison, Wisconsin, for four years before starting KL Engineering in 1991.
"I have received numerous awards and honors, but starting my own business and growing the firm over 30 years is probably the biggest accomplishment," she said. "When I look back and see the employees that I gave a chance to, and that took a chance on me, I feel great satisfaction."
Lobdell was recognized by the State of Wisconsin with the 2018 Governor's Trailblazer Award, honoring trailblazing women in business for over 25 years. She has been awarded the Engineer of the Year in Private Practice from Wisconsin Society of Professional Engineers and Woman of the Year by the Women's Transportation Seminar. She was selected to MTU's Civil Engineering Academy in 2015 and has been involved with the Society of Women in Engineering. Additionally, Lobdell was selected for induction into the President's Council of Alumnae in 2020.
She is active in several professional organizations including the Institute of Transportation Engineers, the National Society of Professional Engineers, the Women's Transportation Seminar, and the American Council of Engineering Companies - Transportation Steering Committee. She is vice president for the Engineer's Foundation of Wisconsin
Recently, Lobdell served as chair of the American Council of Engineering Companies Wisconsin—just the second woman to hold the position. She currently volunteers on the Board of Public Works for the City of Fitchburg.
Because of her experience as a Tech student, Lobdell started the KL Engineering Endowed Scholarship.
"When I was a junior at Tech, I wasn't sure I was going to be able to make it. School was hard, I was almost out of money, and was getting really bogged down," she said. "Having a close group of friends at Tech kept me going. My scholarship is to help students who are not 4.0 students, struggling financially to see the light at the end of the tunnel, and just need a little extra push. I am forever grateful for the financial aid I received and for the support from my teachers, family, and friends."