Howard Perko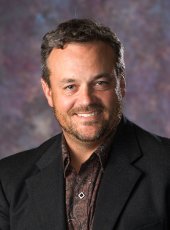 BS Civil Engineering 1993
Dr. Howard Perko completed his BS degree in civil engineering at Michigan Tech in 1993 with distinction. From there he went on to earn MS and PhD degrees from Colorado State University with emphasis in soil mechanics. He received several graduate and post graduate research grants from NASA and worked a short time at the Jet Propulsion Laboratory. One of few "planetary geotechnical engineers," he assisted the Mars Exploration Rover program and is currently serving as a NASA Discovery Mission Specialist Reviewer. He is also an active instructor at Colorado State University, where for the past seven years he has been co-teaching a popular graduate course in Civil Engineering Entrepreneurism and Project Management.
Aside from these research and teaching interests, Dr. Perko's main career has been that of a consulting civil engineer. Howard founded two consulting engineering firms which were ranked the 6th fastest growing businesses in Northern Colorado. Shortly thereafter, the firms merged into the Denver based 300-employee firm, CTL|Thompson, Inc., where Howard became Division Manager and President of Structural Engineering. In 2009, he was recruited to the position of Director of Engineering for Magnum Piering, Inc., a leading manufacturer of foundation products, where he continues to work today. He is an accomplished author with numerous publications including a technical reference book, Helical Piles: A Practical Guide to Design and Installation, published worldwide by Wiley, NY.
Excerpted from the 2016 Civil and Environmental Engineering Department Academy induction program.