Darryll L. Sundberg, PE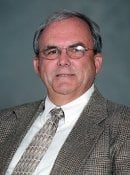 BS Civil Engineering 1974
Darryll Sundberg earned two baccalaureate degrees at Michigan Tech, electrical engineering in 1971 and civil engineering in 1974. Following graduation, he joined Brumm Construction of Marquette as a Superintendent/Engineer. In 1979 he started his own engineering consulting business, Sundberg Engineering. The founding firm was soon incorporated as Sundberg, Carlson and Associates offering a wide variety of engineering, surveying, and architectural services. The company grew to have five offices in Michigan with over 120 employees. Sundberg, Carlson and Associates was sold in 2001 to STS Consultants, LTD, which is now AECOM. Mr. Sundberg is currently the President of Sundberg and Associates, Inc. of Marquette.
Mr. Sundberg holds licenses as a Professional Engineer and as a Realtor in Michigan. He has been involved with several professional organizations including: the National Society of Professional Engineers, the American Society of Civil Engineers, and is active as the Secretary/Treasurer of The Marquette Range Engineers Club, which provides a scholarship fund to Michigan Tech. He has also held the elected position of Drain Commissioner in Marquette County, is a Life Member of the Michigan Association of County Drain Commissioners, and is the current Chairman of the Marquette County Road Commission.
Darryll and his wife, Susan, have three grown children: Lindsay, Ryan, and Derek. Lindsay is also a graduate of the Civil and Environmental Engineering Department with a baccalaureate and master's degree in civil engineering.
From 2009 Induction to the Civil and Environmental Engineering Academy