Rob L. Petroelje, PE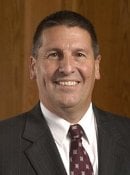 BS Civil Engineering 1974
Mr. Rob Petroelje is the founder and CEO of V3 Companies. He completed his baccalaureate degree in civil engineering at Michigan Tech and is a Registered Professional Engineer in a number of states. Following his graduation in 1974, Mr. Petroelje was employed by HNTB Corporation as a highway engineer on several interstate highway projects. In 1976, he joined McDonough Associates as a project engineer on the Chicago Tunnel and Reservoir Plan (TARP). In 1978, he was recruited to Skidmore, Owings and Merrill to participate on the King Abdul Aziz International Airport in Jeddah, Saudi Arabia. During his tenure at SOM, Mr. Petroelje assumed the role of Civil Engineering Department Head and was active in projects in Malaysia, Algeria, Saudi Arabia, and throughout the United States.
In 1983, Mr. Petroelje left SOM to begin SDI Consultants, the predecessor firm to V3 Companies. During his leadership of V3 Companies, he has guided the firm as it grew from a single-discipline, civil engineering consulting firm to a multi-faceted organization providing consulting, construction and real estate services. Today Mr. Petroelje serves as V3's CEO with specific responsibility to preserve and expand V3's culture of integrity, excellence and value and to provide the strategic leadership necessary to develop a national presence over the next decade.
In addition to his responsibilities at V3, Mr. Petroelje has served on the boards of professional, public policy and faith-based institutions and has been active in the governing council of his local church. He and his wife, Sally, reside in the western suburbs of Chicago and are the parents of four children.
From 2004 Induction to the Civil and Environmental Engineering Academy