Michael Kidd, PE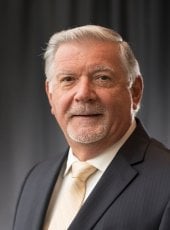 BS Civil Engineering 1969
Michael Kidd graduated from Michigan Tech in 1969 with a baccalaureate degree in civil engineering. Mr. Kidd worked for 45 years in the natural gas industry, working on projects such as pipeline construction, pipeline engineering, pipeline operations, State regulation of natural gas utilities and gas pipeline operators, and transmission pipeline integrity assessments.
In the beginning of his career, Mr. Kidd worked for Michigan Consolidated Gas Company working on pipeline design, gas distribution, and state and federal codes. Mr. Kidd then transitioned to the State of Michigan's Public Service Commission (MPSC) where he spent the next 28 years of his career. While at MPSC, his responsibilities increased and he reached the position of Director of the Gas Division.
In 2002, he retired from MPSC and opened his own firm, Kidd Engineering and Consulting Services, Inc. which provided regulatory engineering services in natural gas. In 2006, he joined Mears Group, Inc. to work on engineering projects related to pipeline integrity. He retired from Mears in 2012 as Senior Director of Engineering and Data Processing.
Mr. Kidd was an active member of the National Association of Regulatory Utility Commissioners Subcommittee on Pipeline Safety. His work on the National Committees allowed him to share his knowledge of the best practices to propose rule changes in Michigan. In 2000, Mr. Kidd participated in a United States Agency for International Development project to assist the newly formed Country of Georgia, which was formally part of the Soviet Union, in addressing the change-over to privately owned utility services. He shared MPSC Gas Divisions procedures, which ultimately shaped Georgia's natural gas operating procedures.
In retirement, he is enjoying spending time with his nine grandchildren and volunteering to help with various charitable organizations and projects.