Frank C. Townsend, PhD, PE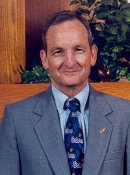 BS Civil Engineering 1962
Frank Townsend was born and raised in the Panama Canal Zone. He had never seen snow until he arrived at Michigan Tech in the fall of 1958. At Michigan Tech, he was active in the Army ROTC as Captain of the rifle team, battalion adjutant, and a Distinguished Military Graduate. He was a 4 year varsity rifle team letterman, and was named to Who's Who in American Colleges and Universities.
He earned his baccalaureate degree in civil engineering in 1962 and joined the U.S. Bureau of Public Roads until his military service as a first lieutenant with the 8th Special Forces in Panama, Peru, and Colombia. Upon his discharge, he entered Oklahoma State University for graduate study in civil engineering and earned his master's degree in 1967, and doctoral degree in 1970 specializing in geotechnical engineering. He then worked as a Research Civil Engineer at the Corps of Engineers Waterways Experiment Station until 1979 when he joined the Civil Engineering Faculty at the University of Florida as a Professor of Civil Engineering. He is active in research and teaches a variety of geotechnical engineering design courses.
Dr. Townsend has published over fifty papers and directed over $4 million of geotechnical research on centrifugal modeling, waste clay disposal, in situ testing, and deep foundations. He is past president of the U.S. Universities Coalition for Geotechnical Engineering Research (USUCGER), past chairman of ASCE's Soil Properties Committee, and past chairman for the International Conference of Stress Wave Applications to Piles. He is currently Secretary for ASCE's Deep Foundations Committee. Among his several honors and awards are: the 1988-89 Tau Beta Pi Outstanding Teacher at the University of Florida, the 1988 ASTM C.B. Dudley Award, and the 1977 ASTM Hogentogler Award.
Dr. Townsend's father, Wesley Hall Townsend, received a mechanical engineering degree from Michigan Tech in 1931. Dr. Townsend and his wife, Marvel, have two children and reside in Gainesville, Florida.
From 1996 Induction to the Civil and Environmental Engineering Academy