Debra A. Campbell, PE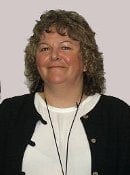 BS Civil Engineering 1976
Debra Campbell graduated from Michigan Tech in 1976 with a baccalaureate degree in civil engineering. Since August of 2003, she has held the position Director of Planning for Grand County, Colorado. In this role she has responsibility for land development review, enforcement of zoning regulations, building permit review, and long range planning for Grand County, Colorado.
Prior to her current position with Grand County, Ms. Campbell utilized her civil engineering skills and knowledge in various capacities. She worked for several Michigan civil consulting firms from 1976 to 1980; from 1982 to 1987, she worked for the Metro Denver Wastewater Reclamation District; from 1987 to 1988 she served as the Manager of Engineering for the National Renewable Energy Laboratory in Golden, Colorado; and from 1988 to 2003 she was employed with the National Park Service as Project Manager. Throughout her career, she attended the University of Colorado, receiving her master's degree in civil engineering in 1994.
Her professional and community involvements are many: Ms. Campbell is a registered professional engineer; she is a member of the Rocky Mountain Water Environment Association and serves on both the Town of Winter Park Design Review Committee and Affordable Housing Committee. In addition, she is a professional ski instructor for the National Sports Center for the Disabled, and is a counselor for Advocates for Support Against Domestic Violence. In 1997, Debra received the Arthur S. Bedell Award from the Rocky Mountain Water Environment Federation.
Ms. Campbell was inducted into the Michigan Tech Presidential Council of Alumnae in 2004. While attending Michigan Tech, she participated in the Girls' Chorus, and intramural basketball and hockey. She was a member of Chi Epsilon and the American Society of Civil Engineers.
Debra makes her home in Winter Park, Colorado where she lives with her husband, Chuck.
From 2005 Induction to the Civil and Environmental Engineering Academy